Simply place a solid and flat base for your floor yourself with the Staenis grid
and obtain a professional floor construction without experience.
The Staenis grid is a self-build system for small surfaces and makes it possible to easily create your living space, bathroom, attic, garden house and terrace floor structure yourself.
Can be covered with all types of floor coverings
Insulating - lightweight - draining - quick drying - circular
Easy as 1,2,3
1. Place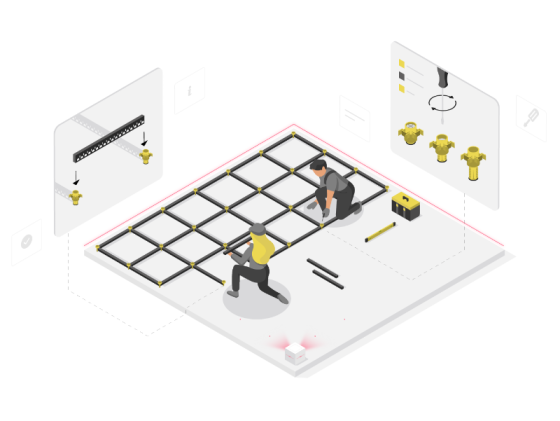 A modular grid system, consisting of slats and height-adjustable legs, which are super-easy to level.
2. Fill in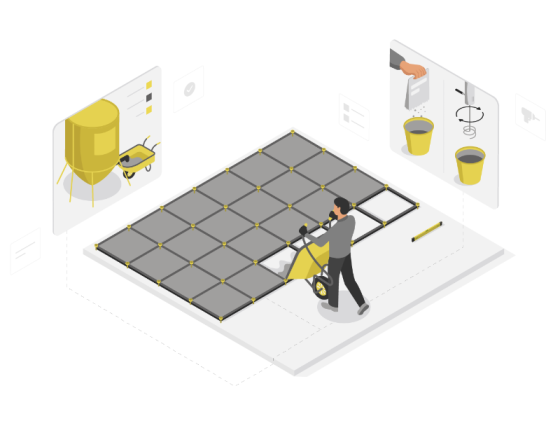 Choose between screed, insulating screed, drainage mortar or dry fillers. This way you can immediately tile it or screw on an OSB sheet first.
3. Flatten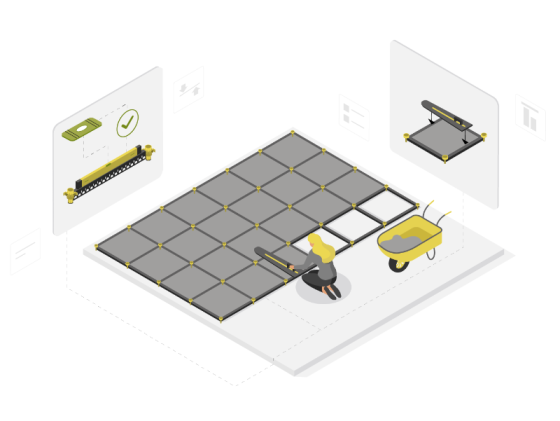 When damming and levelling, you can always follow the height reference points of the Staenis grid without any effort.
Watch the video
The Staenis grid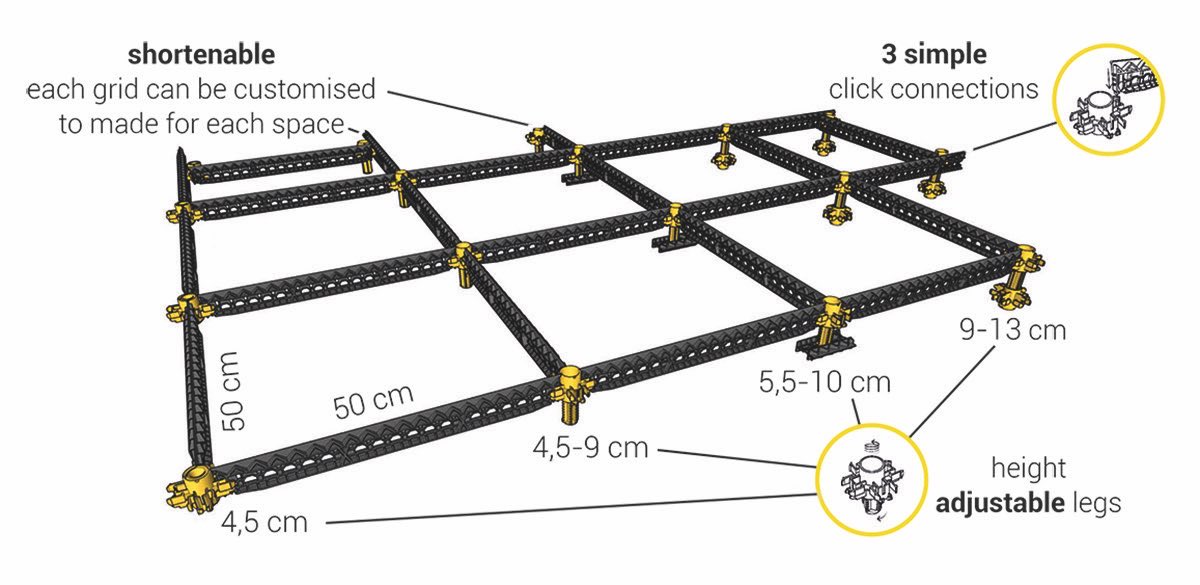 End result
Can be covered directly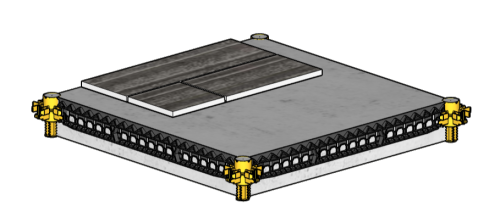 When using screed, tileable insulating screed or drainage mortar.
OSB as an intermediate layer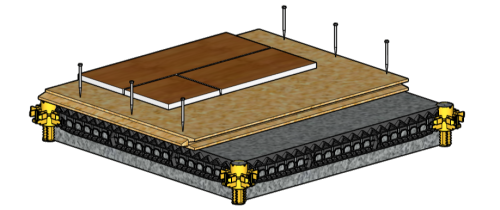 When using insulating screed and dry fillers.
Applications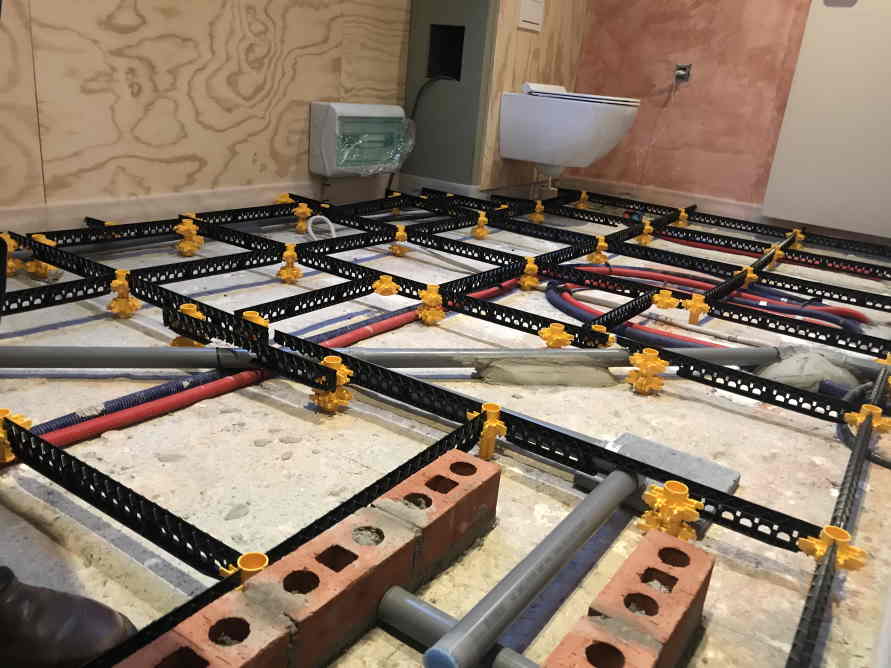 Small spaces: You are always cheaper, in spaces smaller than 40m², by installing your screed yourself with the Staenis grid.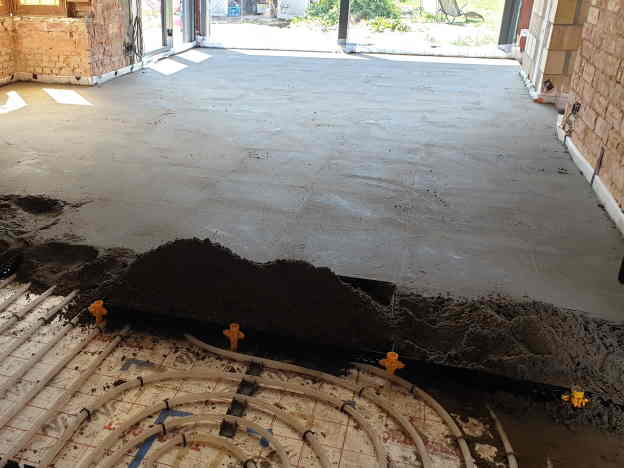 Large spaces: The Staenis grid with screed protects your tiles. You almost no longer have to place expansion joints and an uncoupling mat is unnecessary.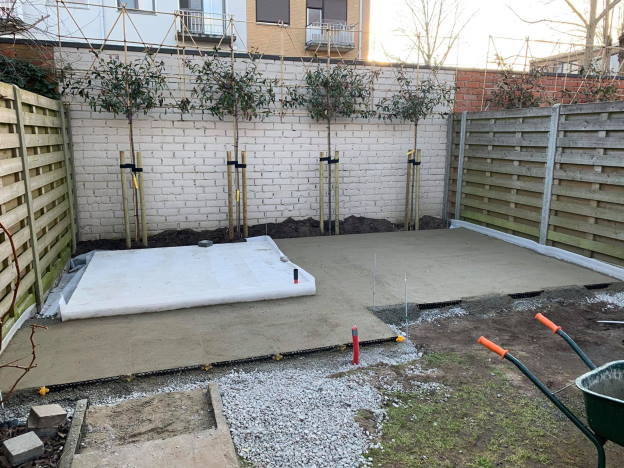 Terrace on the ground: If your surface is permeable to water, you can use screed in the Staenis grid to place your terrace at a perfect slope.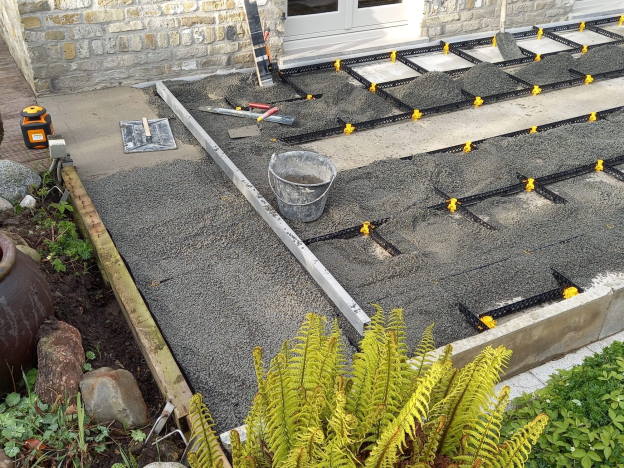 Terrace with concrete slab: Is there already a concrete slab and you don't want to get moisture damage to your tiling? Then you use drainage mortar as a filler in the Staenis grid.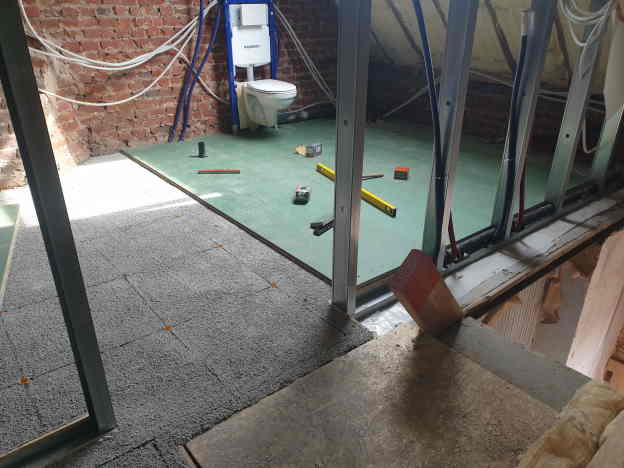 Upstairs: Create a very light and insulating surface with a floating floor covering.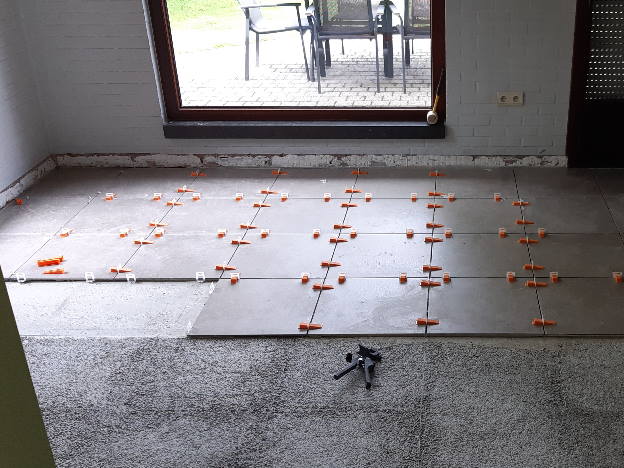 Low construction height: Create a very light and insulating surface on which you can glue tiles after a few days of drying.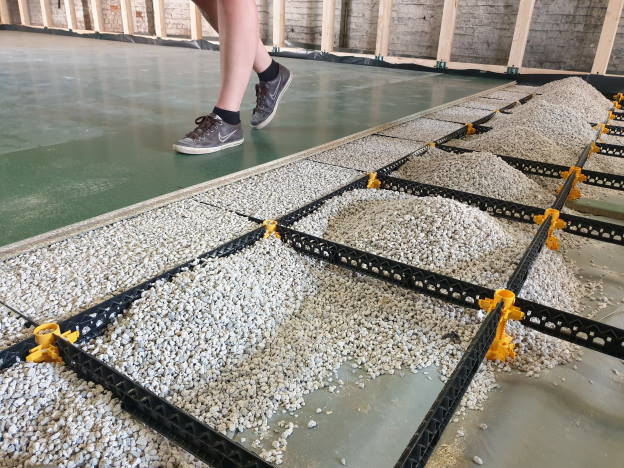 Circular: By using aerated concrete, the dry floor becomes more load-bearing and sounds better acoustically when you walk on it.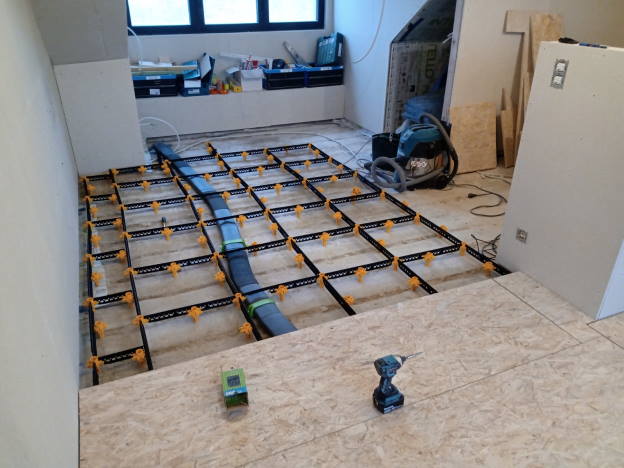 Like wooden structure: In this project, the Staenis grid is used as a wooden grid. Extra legs are placed for extra carrying capacity.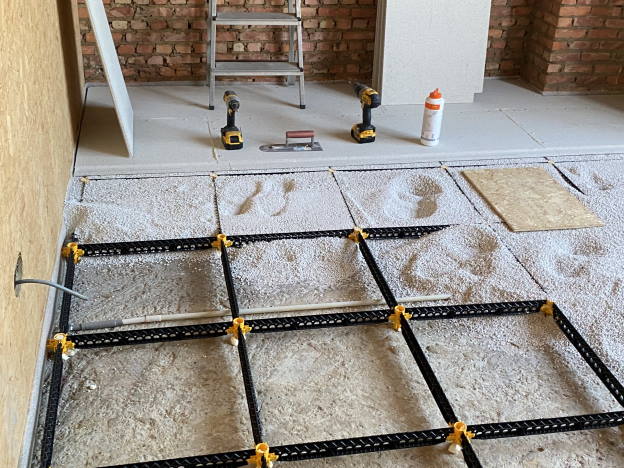 Dry floor: A standard dry floor with leveling granules tends to sag over the years, with the Staenis grid the floor always remains at the correct height.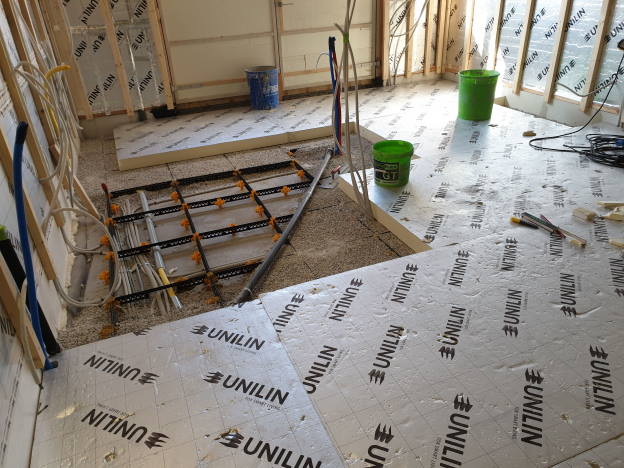 Fill layer: You can also use the Staenis grid in combination with aerated concrete leveling granules as an environmentally friendly filling layer under insulation boards.
Cheaper, faster and better
It (often) costs less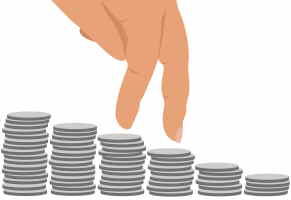 With a small area you save a lot. For large surface areas, you should look at the many technical advantages per type of floor construction and the replacement of other building products for the savings.
Do it yourself, do it right away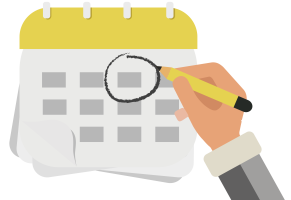 Place your floor structure when it suits you. This way you don't have to wait for anyone and you avoid delays, but above all you get great satisfaction when you see the result at the end.
A better solution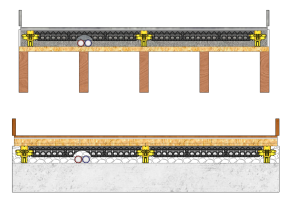 In addition to screed, there are also fillers that can be used to solve other situations. These depend on the low weight, insulation value, drainage, reusability, etc. of the floor structure.
A few specific advantages
Quality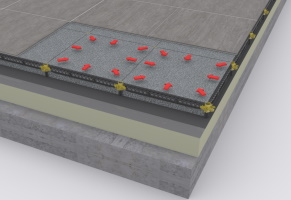 The Staenis grid divides the shrinkage stresses into squares, so that you avoid cracks, sagging and loosening joints in your floor finish. Tested by Ghent University, ratified by the BBRI.
Light work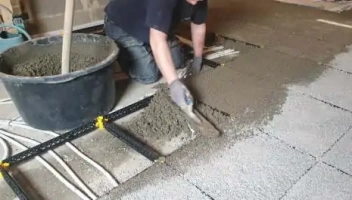 You can very easily lift and move dozens of square meters of Staenis grid, so the entrance/stairs/hall remains intact. Due to the rapid drying, e.g. tileable insulation screed the ideal filler for use in a bathroom.
Sustainable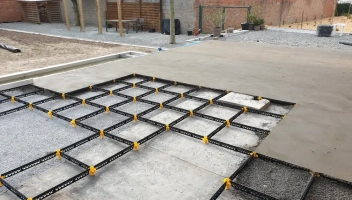 Shrinkage stresses, thermal stresses and moisture are the 3 biggest causes of damage to a terrace. This construction with drainage mortar allows the moisture to drain off and is tension-free due to the Staenis grid, so that the tiling remains in top condition.
Specifications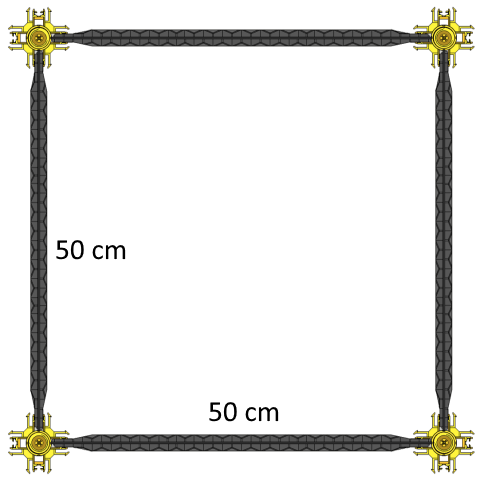 Modular reinforcement grid of 50 x 50 cm, consisting of bars and legs.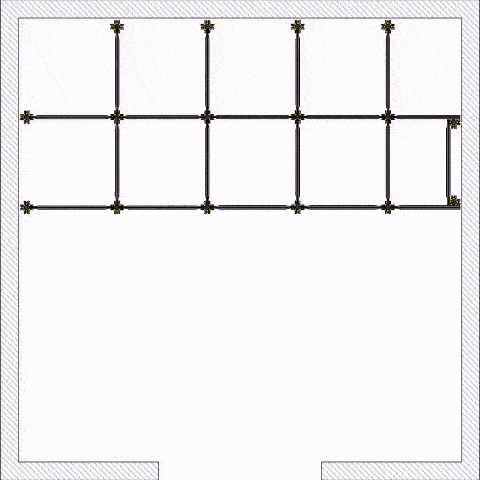 Place the Staenis grid, adjust its height and finish your floor structure row by row.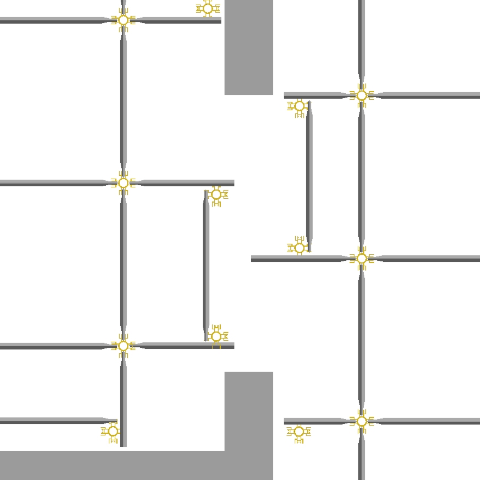 You can easily shorten the grid for apertures of less than 110 cm or for connections to walls.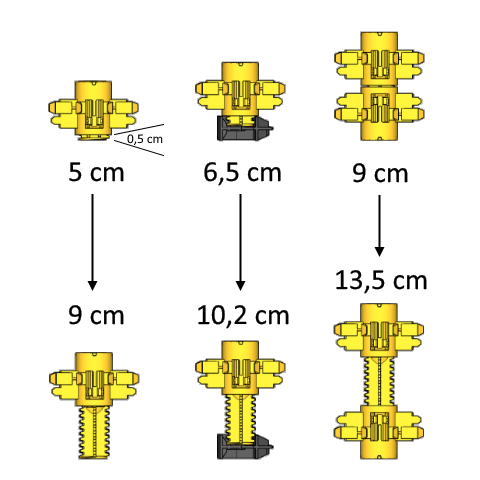 Height adjustable from 4.5-5 cm to 13.5 cm.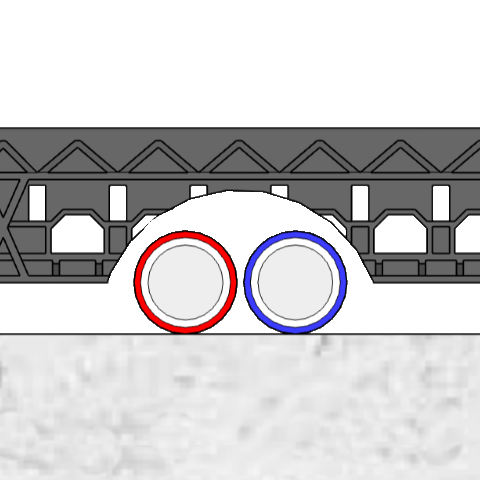 The bar is 4.5 cm high and can be cut out to a height of 1.5 cm.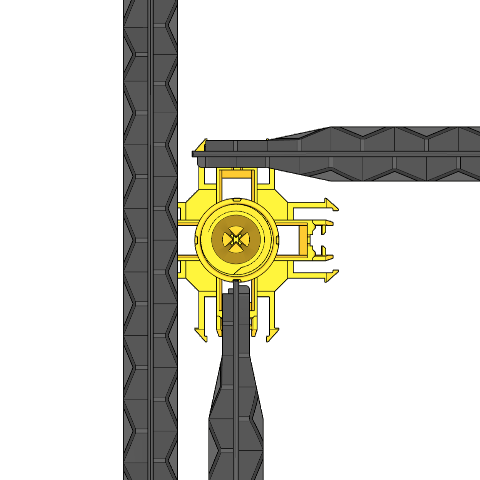 The Staenis grid has 3 types of click systems, which makes it modular.
Customer review
Peter, DIY-er

Very nice and professional collaboration. Very fast response to request for quotation or additional information.
Chris, DIY-er

Very simple system. Much more convenient than waiting for others.
Skrolan, DIY-er

Finally... an easy way to place screed yourself. It is no longer difficult at all, a wonderful invention.
Read more reviews
Staenis in numbers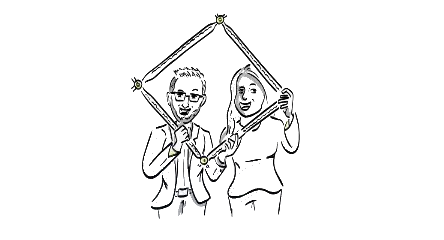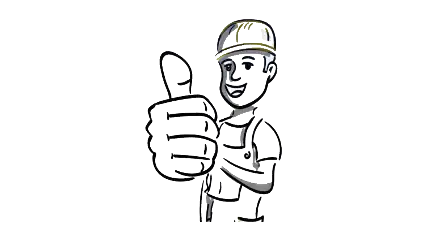 95% customer satisfaction