Staenis Leveling grid system - Your Partner for Floor Projects
The Staenis grid is an innovative leveling grid system that makes installing floors easier than ever. Whether you are a do-it-yourselfer or a professional, our system makes it easy to create a sturdy and level base for your floor finish.
Our system is not only easy to use, but also versatile. It can be used with different types of floor coverings and is suitable for both small and large surfaces. Whether you want to tackle your living room, bathroom, attic, garden house or terrace floor, the Staenis grating makes it possible to create a professional floor structure without experience.
In addition, the Staenis slat offers various advantages such as insulating, lightweight, draining, quick-drying and circular. This makes it the ideal choice for your next flooring project.
Order your screed, stabilized sand, drainage mortar, insulation screed, aerated concrete and cork granules online at Staenis. We deliver these fillers at home throughout Belgium and the Netherlands, making your floor projects even easier.
Easy as 1,2,3
1. Place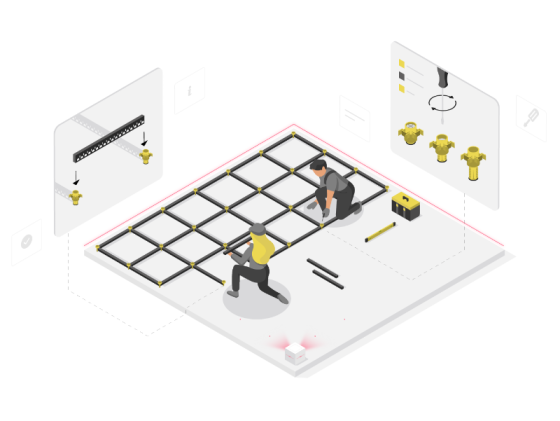 A modular grid system, consisting of slats and height-adjustable legs, which are super-easy to level.
2. Fill in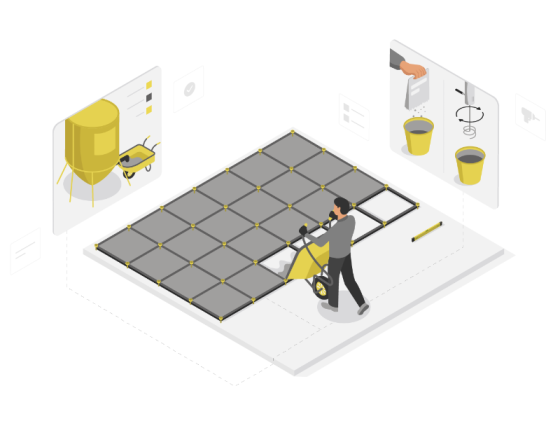 Choose between screed, insulating screed, drainage mortar or dry fillers. This way you can immediately tile it or screw on an OSB sheet first.
3. Flatten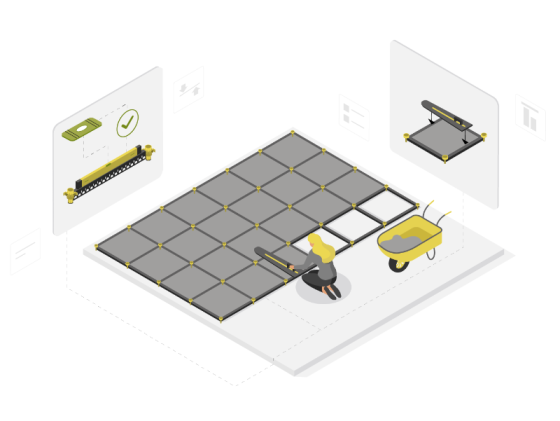 When damming and levelling, you can always follow the height of the Staenis grid without any effort.
Possibilities
Can be covered 'directly'
When using screed, tileable insulating screed or drainage mortar.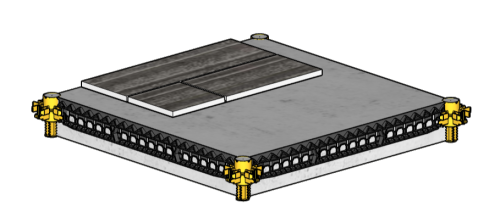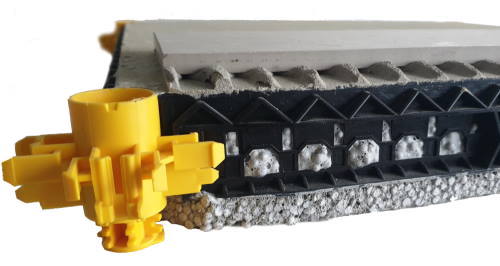 OSB as an intermediate layer
When using insulating screed and dry fillers.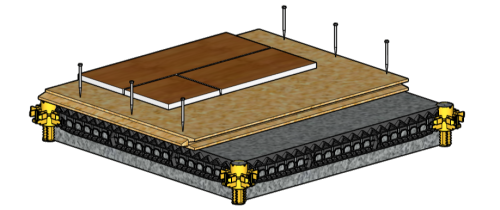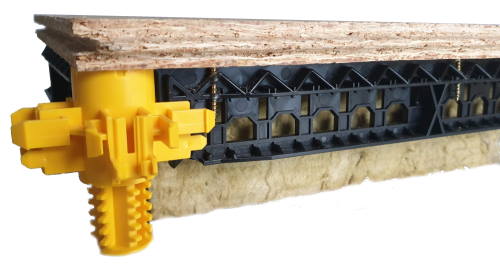 Discover the different types of floor structures
Placement on several days possible
The Staenis grid system has been designed with your convenience in mind. Whether you're working on a patio or laying a new floor in your home, our system gives you the freedom to complete your project at your own pace.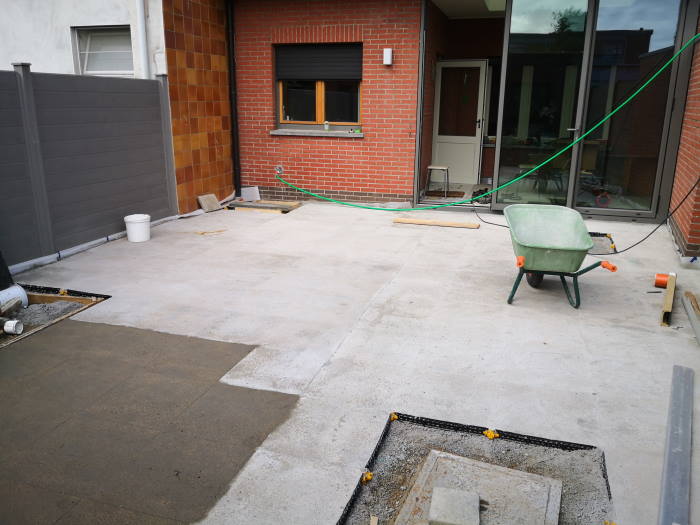 At Staenis we understand that it is not always possible to complete a project in one go. That is why our system allows you to pause the screed work and resume it later, without having to place an expansion joint*. This means that you can work at your own pace, without compromising on the quality of the end result. (*)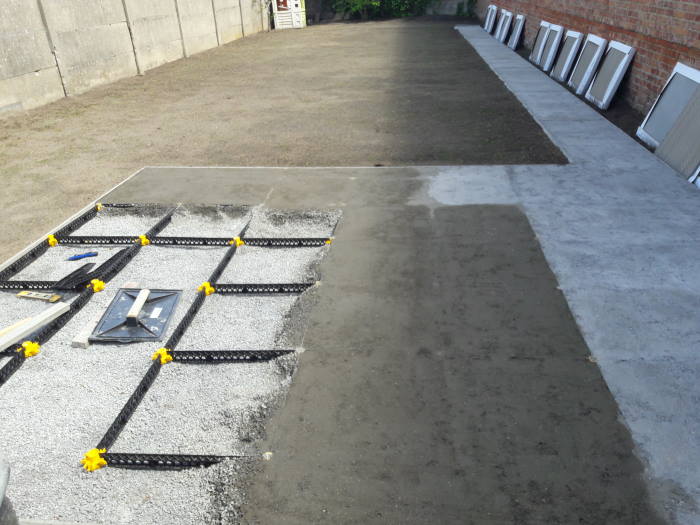 Do you have to leave urgently? No problem! With our system you can easily finish a square and pick up where you left off later. This gives you the flexibility to adapt your project to your schedule, without worrying about creating uneven joints or seams.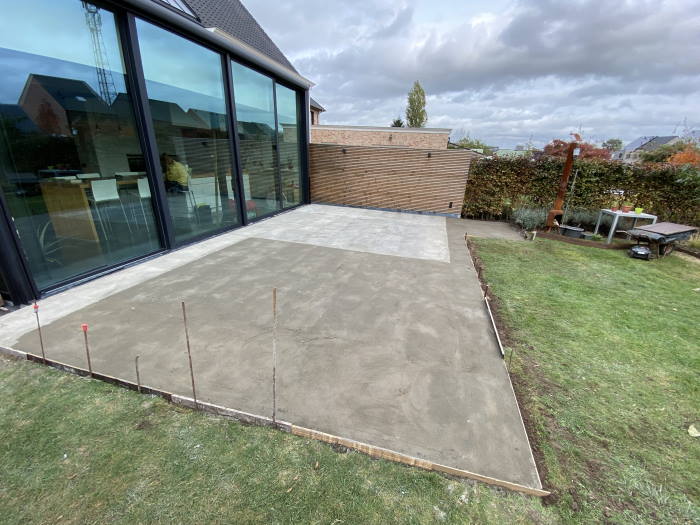 Are you planning to install your screed over several working days? We recommend working in an L-shape. This ensures that drying can take place more uniformly, resulting in a stronger and more durable floor.
Receive an instant price calculation with our online calculator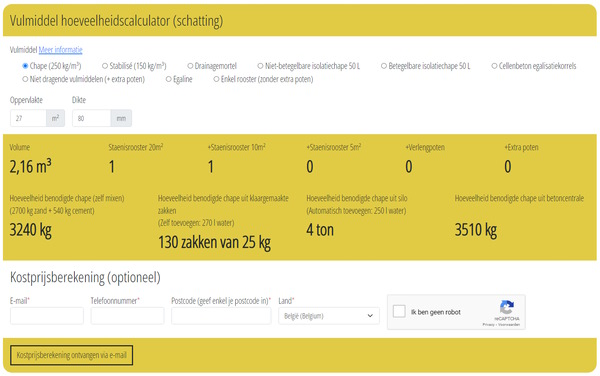 Are you planning to order screed, leveling compound, stabilized mortar or drainage mortar? Or do you need insulation screed or leveling and aerated concrete granules for your project? With our simple online calculator you can quickly and easily estimate the cost of your project. Simply enter the details of your project and our calculator will generate a personalized cost estimate for your specific flooring needs.
But that's not all. By choosing Staenis for your next flooring project, you not only save time and in most cases money, but you also benefit from the quality and reliability of our products. Our leveling grating system is designed to make floor installation easier than ever, whether you are a do-it-yourselfer or a professional.
So what are you waiting for? Try our online calculator today and discover how Staenis can take your flooring projects to the next level.
DIY = Satisfaction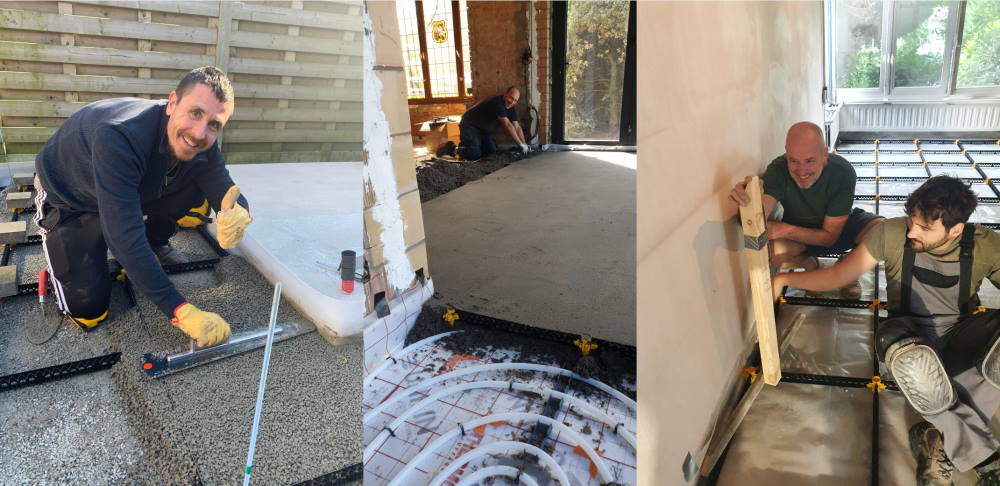 Place your floor structure when it suits you. This way you don't have to wait for anyone and you avoid delays, but above all you get great satisfaction when you see the result at the end.
New: Staenis leveling grid
The Staenis Leveling Grid is an innovative solution that considerably facilitates the installation of leveling compound and adhesive screed. By offering an adjustable range between 10 mm and 50 mm, this system makes it possible to easily create a flat and stable surface for floor finishes. Both professionals and do-it-yourselfers can benefit from the advantages of this system, such as saving time and better protection of the floor finish against cracks and tears.
Staenis in numbers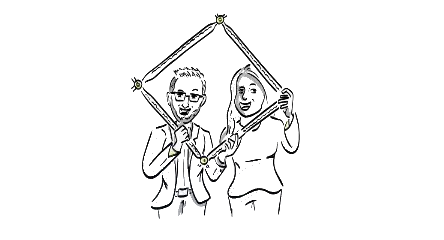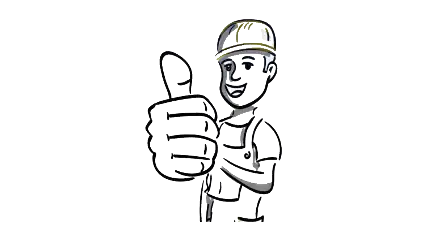 95% customer satisfaction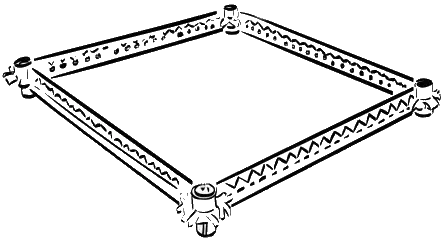 View all projects