Simply place a solid and flat base for your floor yourself with the Staenis grid
and obtain a professional floor construction without experience.
The Staenis grid is a self-build system for small surfaces and makes it possible to easily create your living space, bathroom, attic, garden house and terrace floor structure yourself.
Can be covered with many types of floor coverings
Insulating - lightweight - draining - quick drying - circular
Easy as 1,2,3
1. Place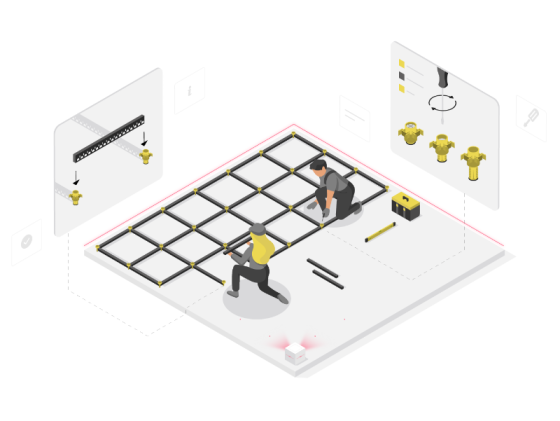 A modular grid system, consisting of slats and height-adjustable legs, which are super-easy to level.
2. Fill in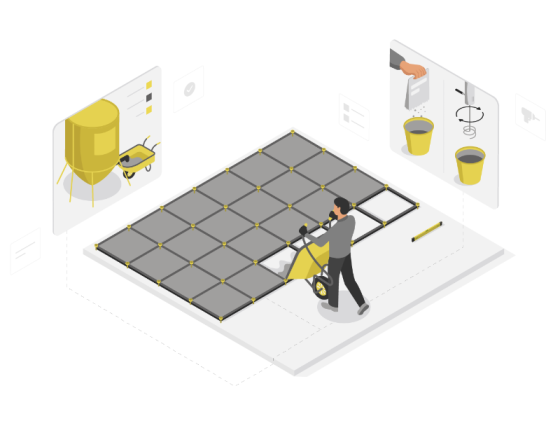 Choose between screed, insulating screed, drainage mortar or dry fillers. This way you can immediately tile it or screw on an OSB sheet first.
3. Flatten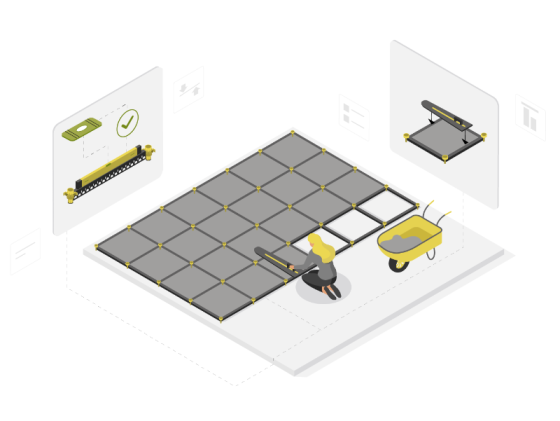 When damming and levelling, you can always follow the height of the Staenis grid without any effort.
Watch the video
Mogelijkheden
Can be covered 'directly'
When using screed, tileable insulating screed or drainage mortar.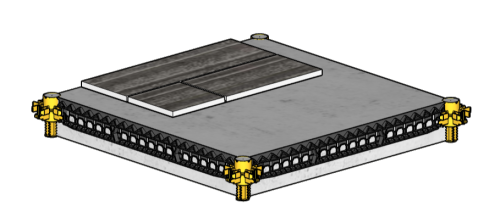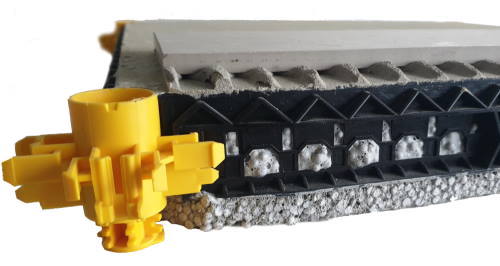 OSB as an intermediate layer
When using insulating screed and dry fillers.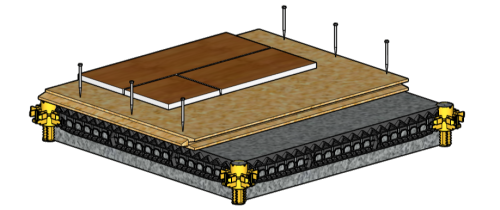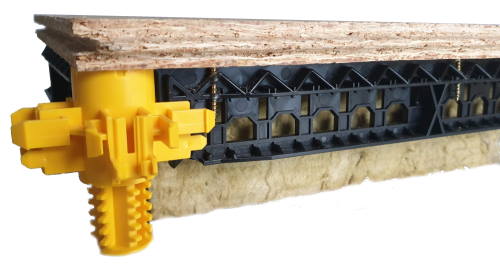 Discover the different types of floor structures
Placement on several days possible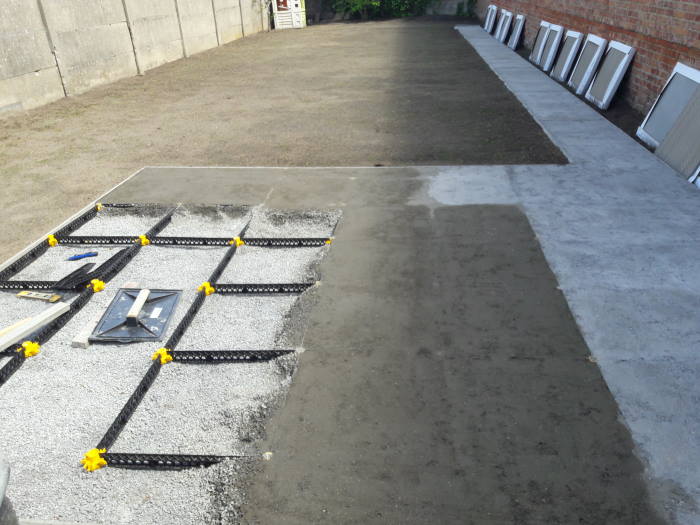 Do you have to leave urgently? No problem, finish a square and you can continue later.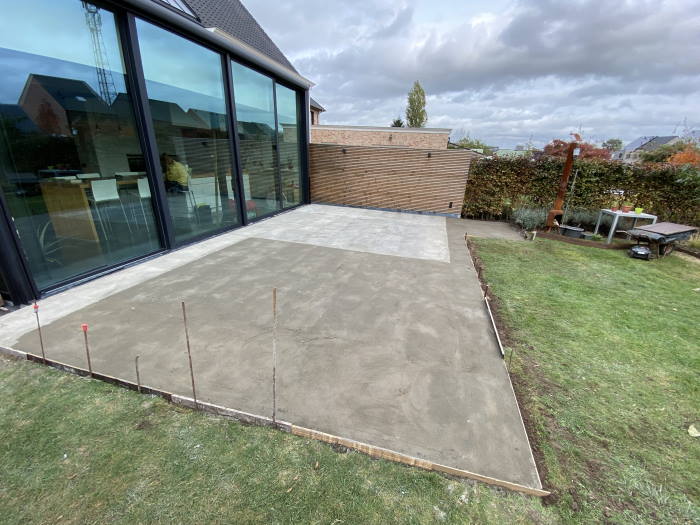 Do you install your screed in several working days? Work in an L shape, so that the drying can be more uniform.
DIY = Satisfaction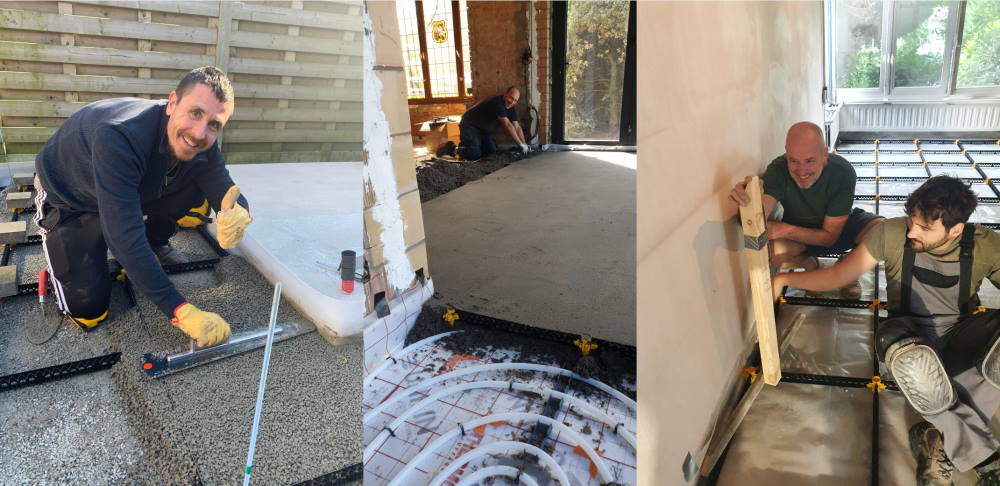 Place your floor structure when it suits you. This way you don't have to wait for anyone and you avoid delays, but above all you get great satisfaction when you see the result at the end.
Calculate quantities and request cost price
Customer review
Peter, DIY-er

Very nice and professional collaboration. Very fast response to request for quotation or additional information.
Chris, DIY-er

Very simple system. Much more convenient than waiting for others.
Skrolan, DIY-er

Finally... an easy way to place screed yourself. It is no longer difficult at all, a wonderful invention.
Read more reviews
Staenis in numbers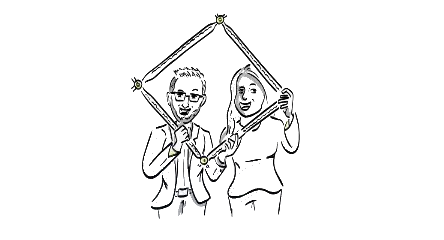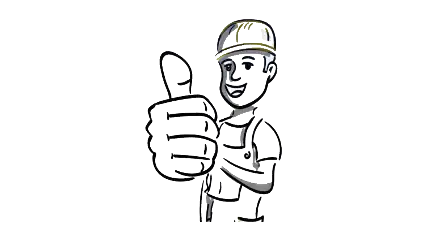 95% customer satisfaction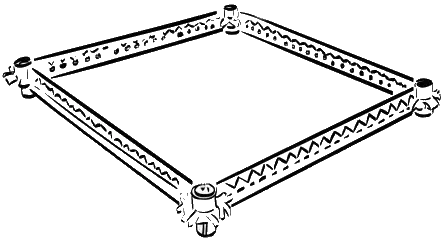 View all projects