Adhesive Screed | Price, DIY, Advice and Info!
Screed floor structure 11
1 cm to 5 cm - with concrete slab as a base

Information
An adhesive screed is applied to a concrete slab when you want to level out your floor between 1 cm and 5 cm.
An adhesive screed is adhered to the underlying floor slab and is always prepared with a bonding layer or primer coat.
Before starting, the floorboard must be firm and without cracks and the surface must be dry, free of grease and dust.
Benefits
Achieving a perfect end result without any experience
Compartment of the screed = crack-free screed
Screed is much cheaper than leveling compound
Spread screed work over several days (no stress during installation)
Replaces the steel reinforcement mesh = savings of an average of 3 euros/m²
Less weight on the bearing floor due to the low thicknesses
Floor construction manual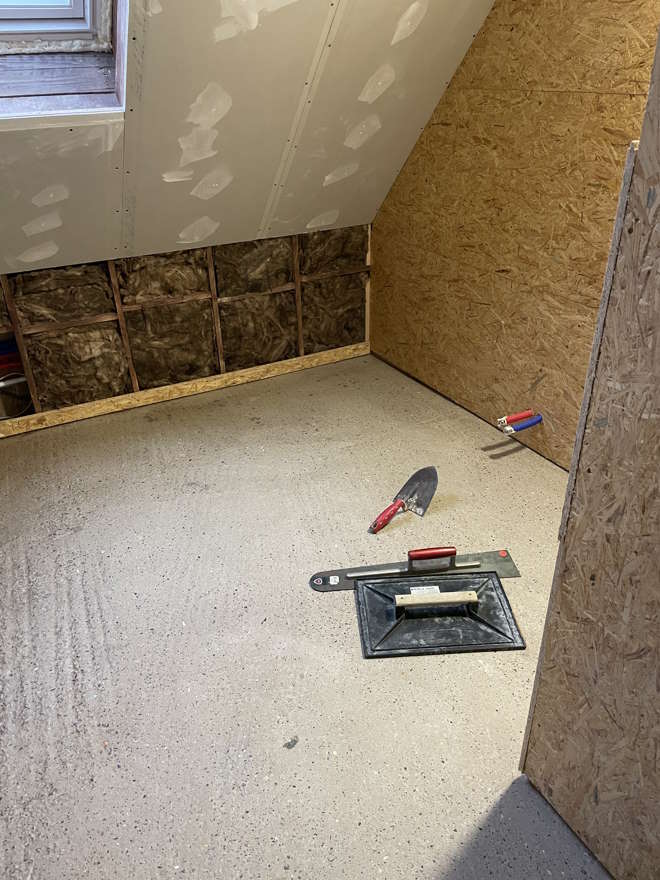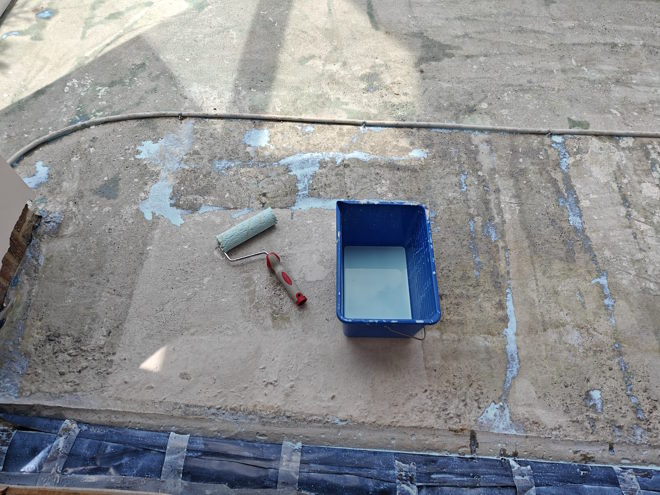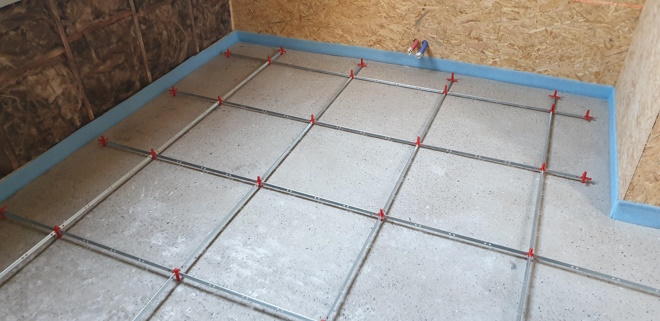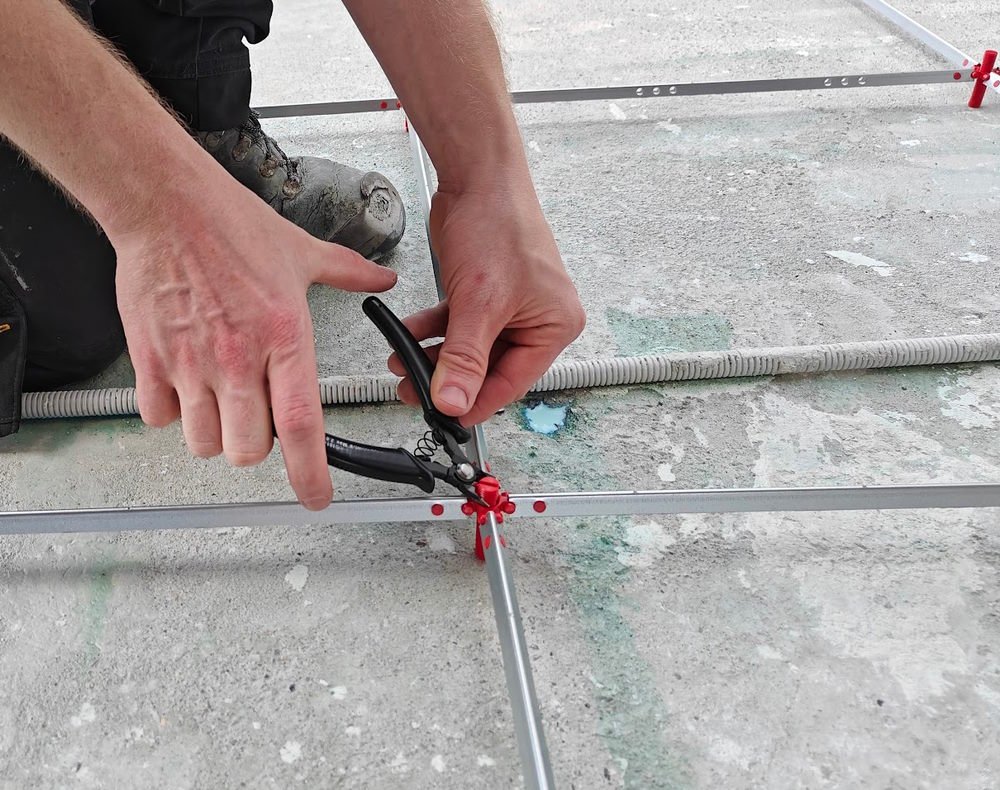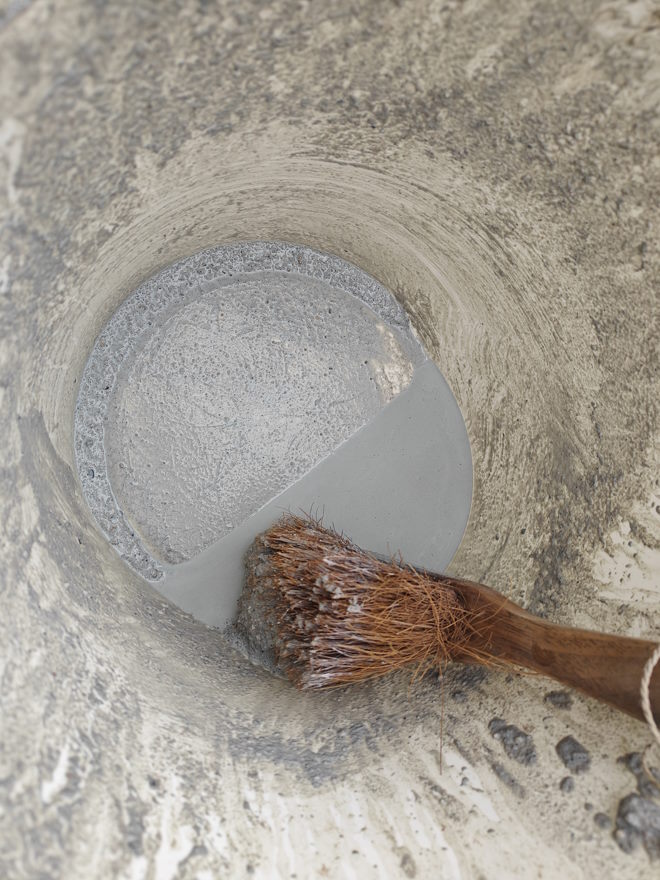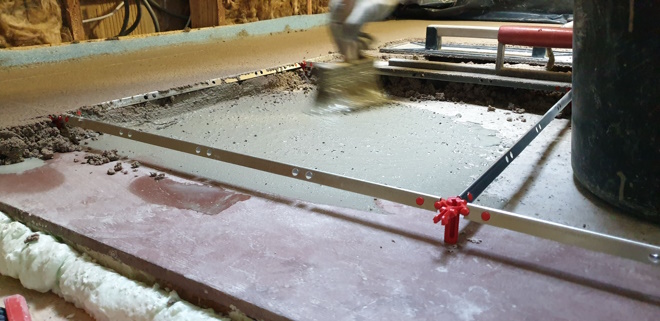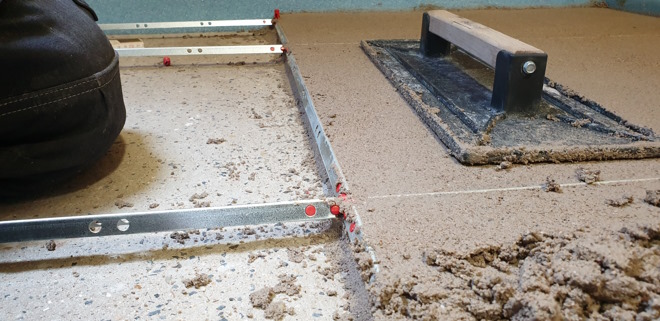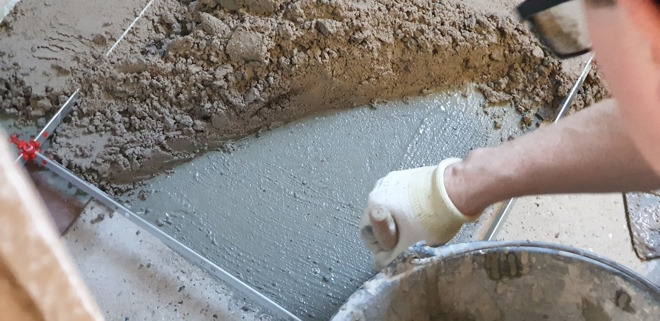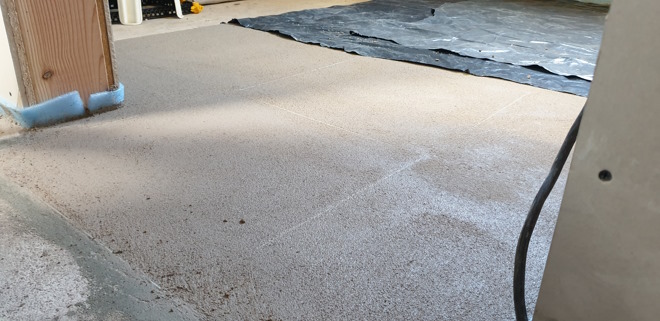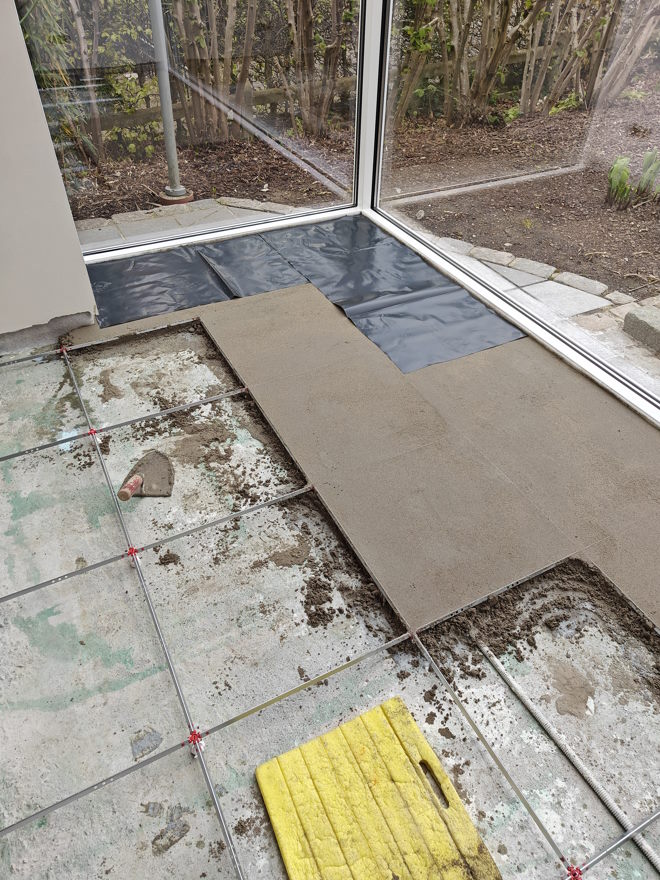 Side view floor construction
Legend
Concrete
Burn-on layer + possibly epoxy primer against moisture
Staenis adhesive screed grid (thickness from 1 cm to 5 cm)
Apply edge insulation if necessary
Screed with 250 kg/m³ cement
Double bonding with S1 Flex Tile Adhesive
Tile or floating floor covering
Water-resistant, coloured joint mortar
Plinth
flexible silicone