Adhesive Screed | Price, DIY, Advice and Info!
Screed floor structure 11 - Choose a different floor structure
1 cm to 5 cm - with concrete slab as a base

Information
An adhesive screed is applied to a concrete slab when you want to level out your floor between 1 cm and 5 cm.
An adhesive screed is adhered to the underlying floor slab and is always prepared with a bonding layer or primer coat.
Before starting, the floorboard must be firm and without cracks and the surface must be dry, free of grease and dust.
Benefits
Achieving a perfect end result without any experience
Compartment of the screed = crack-free screed
Screed is much cheaper than leveling compound
Spread screed work over several days (no stress during installation)
Replaces the steel reinforcement mesh = savings of an average of 3 euros/m²
Less weight on the bearing floor due to the low thicknesses
Floor construction manual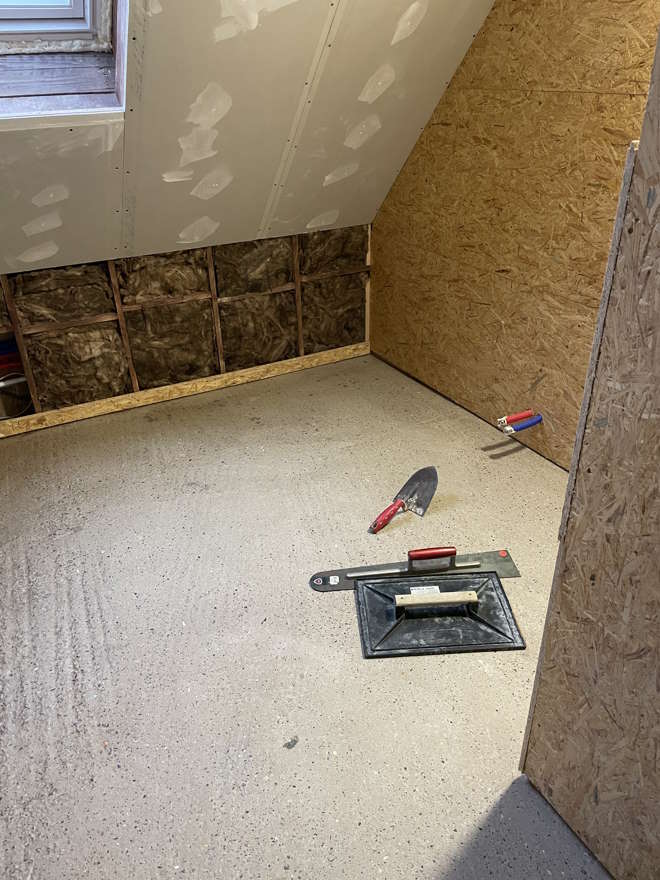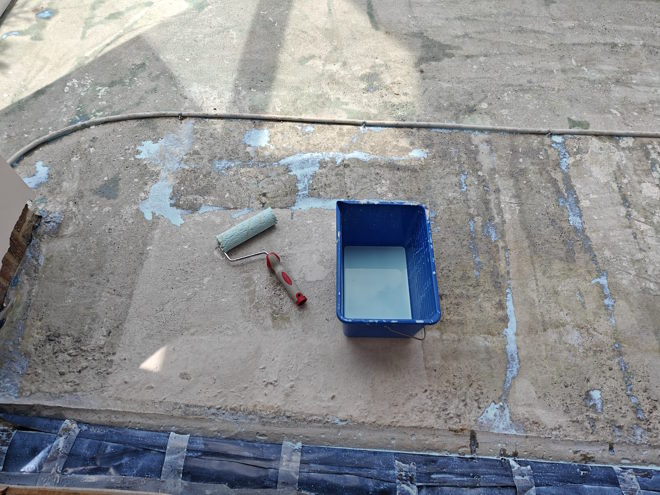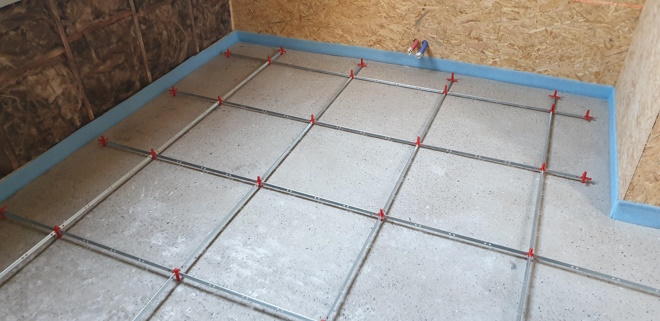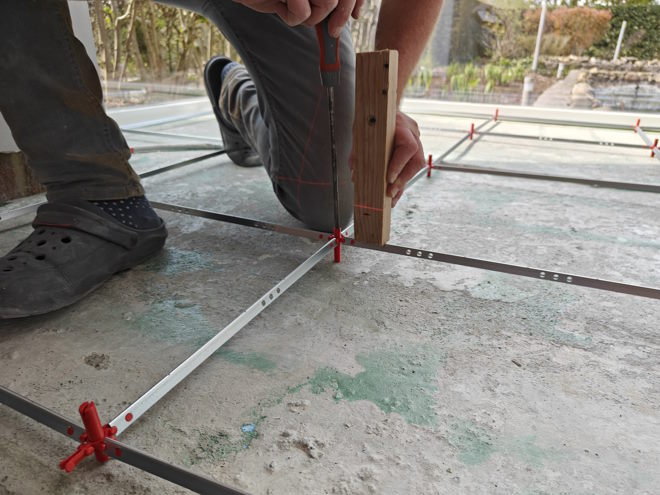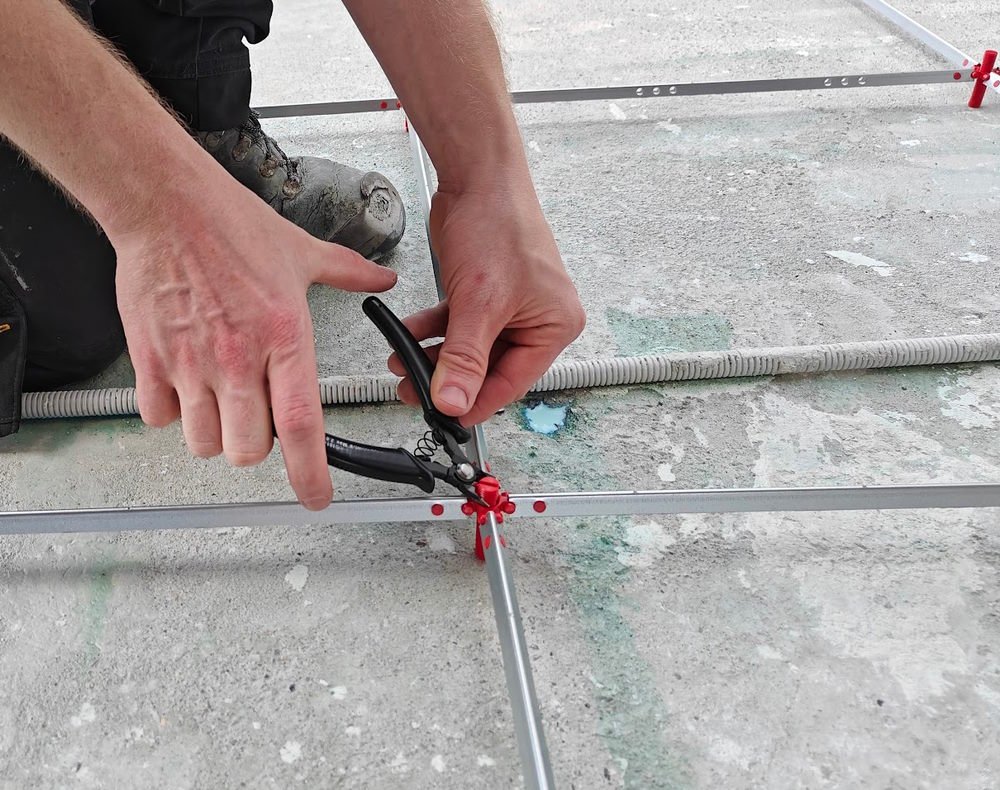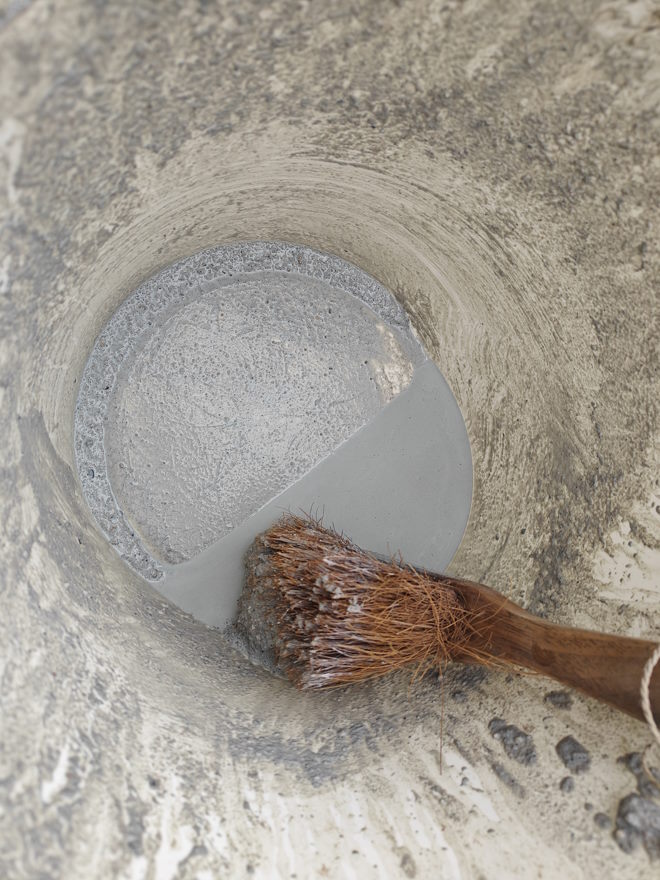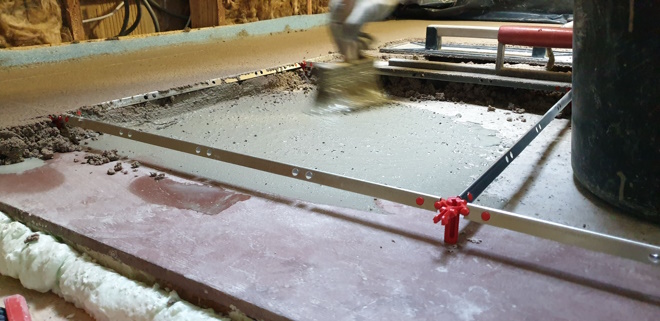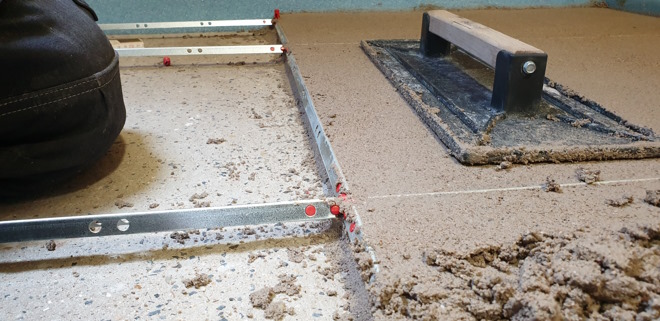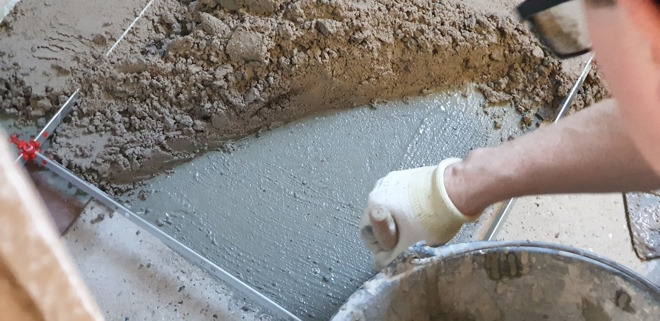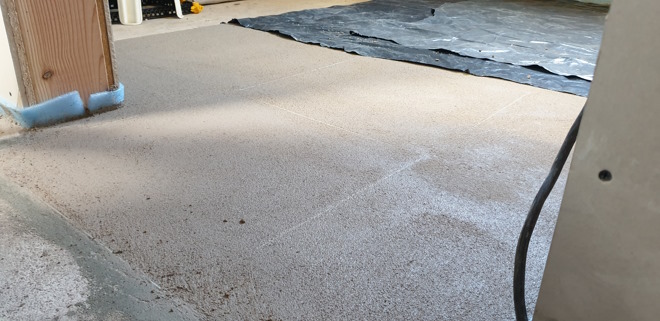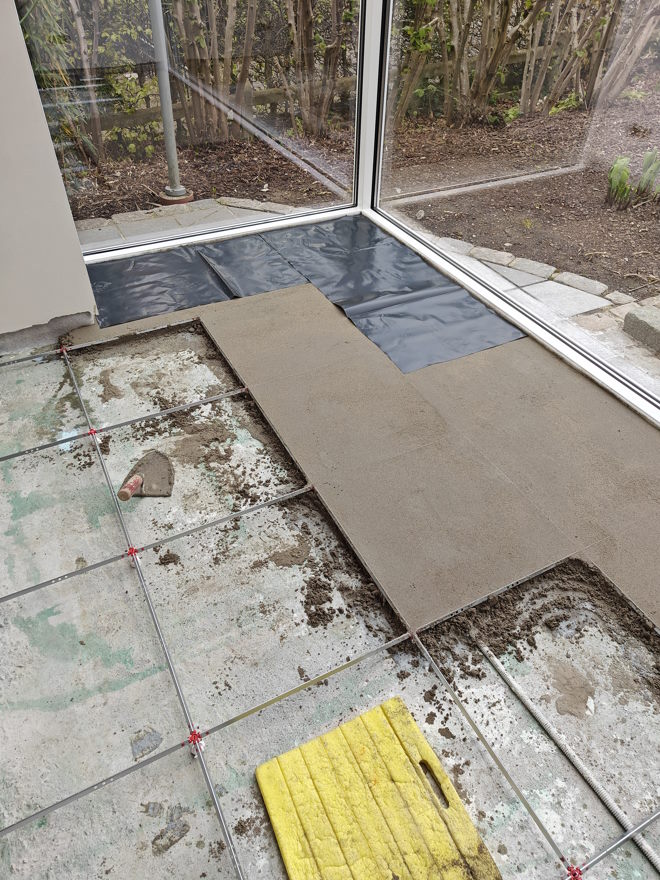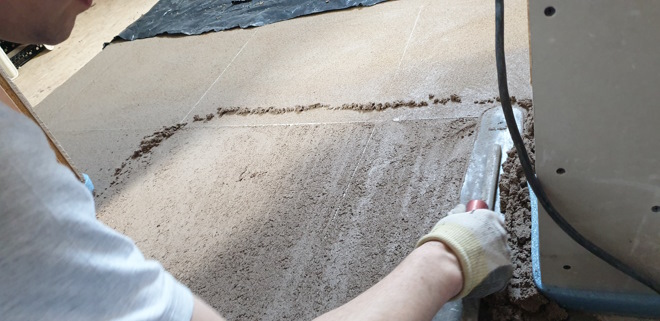 Side view floor construction
Legend
Concrete
Burn-on layer + possibly epoxy primer against moisture
Staenis adhesive screed grid (thickness from 1 cm to 5 cm)
Apply edge insulation if necessary
Screed with 250 kg/m³ cement
Double bonding with S1 Flex Tile Adhesive
Tile or floating floor covering
Water-resistant, coloured joint mortar
Plinth
flexible silicone

Introduction to Adhesive screed
Adhesive screed is a popular flooring solution, used for leveling and stabilizing floors with a thickness between 1 cm and 5 cm. This article provides you with comprehensive information on adhesive screed, including the price, DIY tips, advice and other important information to help you make an informed decision.
What is Adhesive screed?
Adhesive screed is a type of screed that adheres directly to the concrete surface, creating a strong bond between the two surfaces. It is often prepared with an adhesive coat or primer to ensure good adhesion. This type of floor is suitable for various applications and is an excellent choice for leveling and stabilizing uneven floors.
Why choose Adhesive screed?
There are several advantages associated with the use of adhesive screed, such as:
Achieving a perfect finish without previous experience
Compartmentalization of the screed for crack-free results
Lower cost compared to other leveling solutions
The ability to spread the work over several days
Replacement of traditional iron reinforcement mesh, with an average saving of €3/m²
Reduced weight on the load-bearing floor due to lower thickness
Substrate Preparation for Adhesive Screed
To ensure a successful installation of bonded screed, it is crucial to properly prepare the concrete surface. This includes:
Ensure that the concrete is strong, stable, dry, clean and free of dust and contaminants
Remove any loose or damaged parts that may interfere with the bond
Temporarily switch off any underfloor heating
Applying a primer to the surface
Applying a primer to the substrate is essential for a strong bond between the adhesive screed and the concrete. Different primers are available depending on the specific needs of your substrate. For example, use a primer for absorbent surfaces, such as Primer CodeX FG 300, on dry concrete and a bonding primer for non-absorbent surfaces. In case of minor moisture problems, use an epoxy primer such as UZIN PE 460 A/B. Always refer to technical data sheets for guidance when dealing with damp or contaminated substrates.
Installing the Staenis Equalization Grid
The Staenis leveling grid is a unique leveling grid that helps to create a perfectly flat surface for the bonded screed. This innovative system allows you to start with a thickness of just 1 cm, ensuring accurate and efficient installation. Follow the guidelines for setting up the grille and adjusting it to the correct height.
Preparing and applying the Barbotine (Cement Slurry)
The barbotine, also known as cement slurry or cement paste, is a crucial component for obtaining a strong bond between the adhesive screed and the concrete substrate. Mix the barbotin according to the recommended proportions and apply it to the prepared surface with a brush. Apply the screed mixture while the barbotin is still wet for optimum adhesion.
Laying the Adhesive screed
Once the barbotine has been applied, you can start laying the adhesive screed. Spread the screed mixture evenly over the surface, using the Staenis leveling grid as a guideline to achieve the desired thickness. Ensure that the screed mixture is applied while the barbotin is still wet to prevent loosening and hollow sounds.
Curing and drying of the Adhesive screed
After applying the adhesive screed, it is important to allow it to harden and dry properly. This ensures a stronger and more stable floor. Cover the freshly applied screed with a foil to prevent it from drying out and hardening too quickly. Please note the recommended drying time before proceeding with the following steps.
Finishing the Adhesive screed
When the screed has completely hardened and dried, you can finish the floor with tiles or other floating floor covering. Use a double bond with S1 Flex Tile Adhesive for optimal adhesion. Also, be sure to use a water-repellent, colored grout to protect the tile joints.
If there is a risk of rising damp from the substrate, it is important to take precautions when installing floor coverings. You can use tiles or vapor permeable flooring to minimize moisture problems. If necessary, you can also seal the substrate to prevent moisture from penetrating.
When installing laminate, it is a good idea to first apply a foil to serve as a moisture barrier. Then you can install the subfloor and then the laminate.
Skirting boards and joint finishing
Don't forget to install skirting boards to neatly finish the edges of the floor and to apply a smooth silicone joint where the floor meets the wall. This helps keep moisture out and provides a professional finish.
Conclusion
Adhesive screed is an excellent choice for leveling and stabilizing floors between 1 cm and 5 cm thick. By proper preparation, using a Staenis leveling grid and following the recommended installation and finishing methods, you can create a durable and attractive floor. With the tips, advice and information on this website page you are well on your way to achieving a successful adhesive screed installation.
Placement video
Placement of the Staenis grid
Placing screed with height difference
Customer inquiries
Learn how to install leveling compound in a sloping shower with a microtopping finish. Tips on dealing with height differences and reinforcing the screed.