Laying screed yourself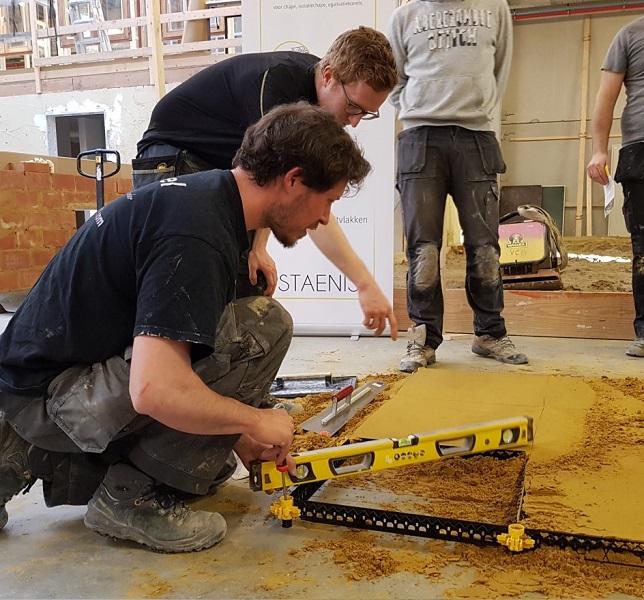 Once the Staenis grid has been set correctly, you should not take the height into account when scraping the screed. As a result, the most difficult task disappears and you can fully focus on feeding, compacting and scraping the screed.
If the screed works are not fully completed within 1 day, you can always continue screeding at a later time, without any time pressure.
The risk of cracks, collapse, loosening, etc. of the floor is negated by dividing the floor structure into very small fields of 0.25 m². The grid ensures that you do not have to worry and that you will achieve a correct, high-quality end result.
For large surface areas, you can save an uncoupling mat (30 euros/m²) with the Staenis grid. View the technical advantages for this.
Floor construction filter tool

With the outcome of the floor construction tool, you will receive specific information about your own specific screed floor construction.
Easily find your ideal floor structure
Placement video
Expansion gap and height difference