Draining terrace floor structures
Current issues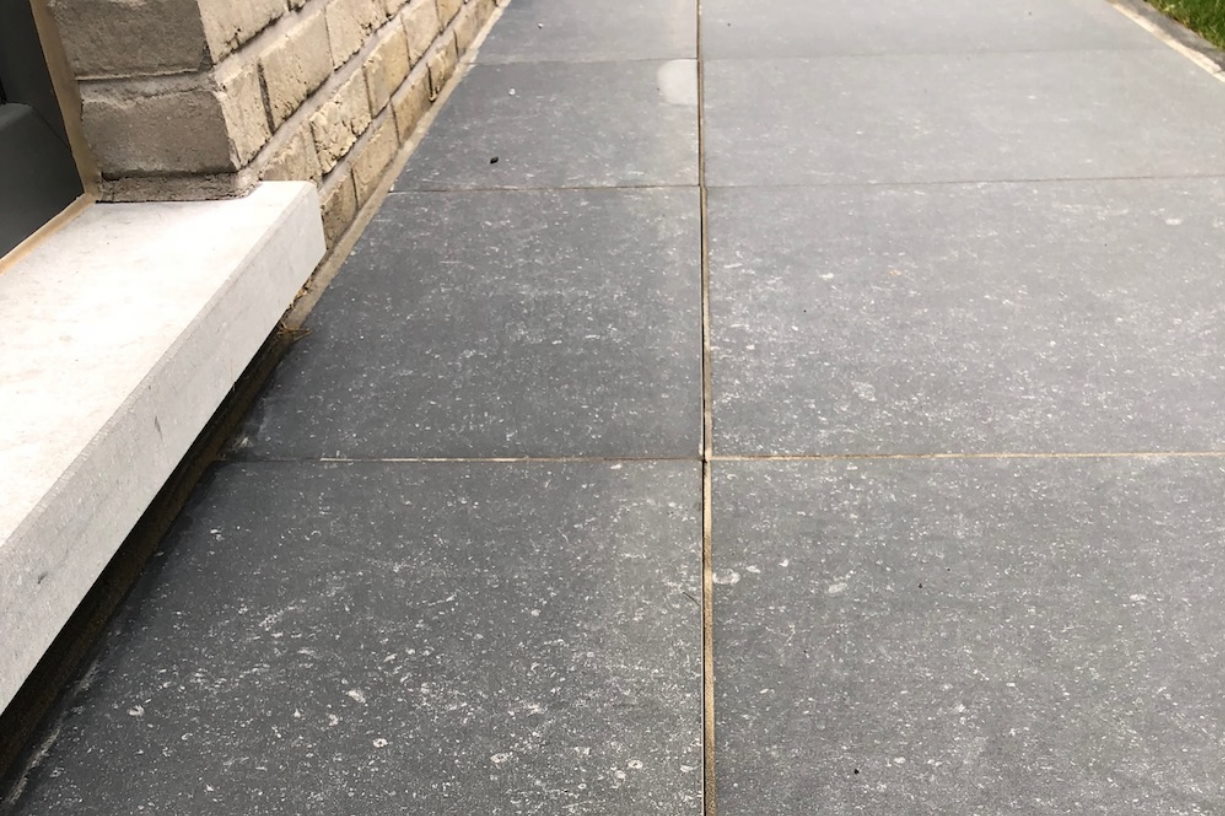 If a terrace is to be renewed, you will always come across the same damage. Loose joints, loose tiles, etc. and when you remove the tiles, there is no screed or stabilised sand underneath, but rather sand or earth. First, the joints crumble due to the tension in the screed and due to the temperature fluctuations of the tiles. This allows moisture to flow into the joints, causing the cement in the screed to erode, leaving only sand. Because the substrate becomes weaker, the tile will eventually come loose from the screed. Staenis solves these problems by combining the Staenis grid with drainage mortar, so that your terrace does not suffer from tension and moisture.
Solution = Staenis grid
Compartment of the screed = tension-free screed


The tables above show you the vertical displacement against the number of days after installation of the screed (with 250 kg cement/m³). Here you can see that a traditional screed with reinforcing mesh or fibres is up to 5 mm uneven in the corners, while with the Staenis grid all values are 10 times lower and therefore no curving / dish formation / cupping of the screed occurs. This means that floor coverings can be installed faster, more easily and without risk.
Replaces the steel reinforcement mesh = savings of an average of 3 euros/m²

The Staenis grid divides the screed in such a way that the stresses are enormously reduced.
No or few other stresses = no shrinkage damage and subsidence after a few years.
Replaces a drainage mat = savings of 25 euros/m² on average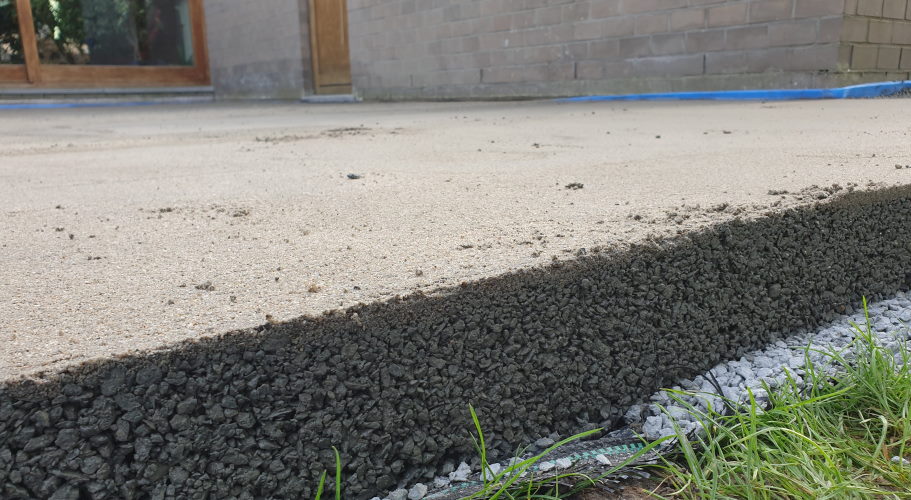 The Staenis grid divides the draining screed into areas of 0.5 x 0.5 m. As a result, the saucer-shaped effect is distributed and this is expressed at least per compartment. The tension-free substrate in combination with the drainage mortar ensures that a drainage mat (+ possible gluing) of an average of €25/m² is unnecessary. For an area of 50 m², this can quickly lead to a saving of €1250.00.
No expansion joints needed in the screed = savings of an average of 3 euros/linear metre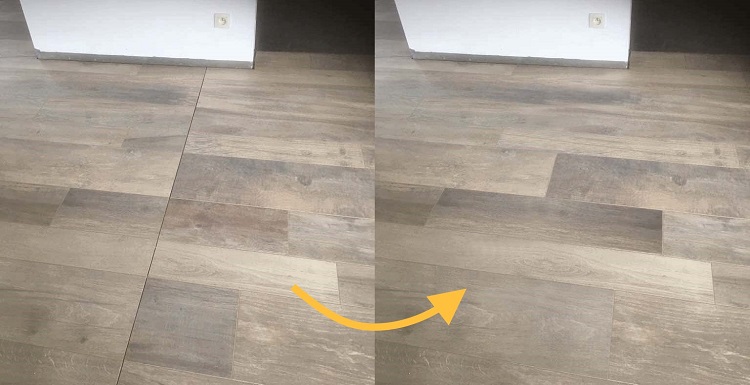 A traditional terrace screed is always divided by an expansion joint after an average distance of 4 metres. Because there is an expansion joint every half metre with the Staenis grid, it is unnecessary to place a real expansion joint either in the screed or in the tiles. In this way, you will obtain a beautiful and aesthetic end result. Keep in mind that an expansion joint still needs to be placed at apertures smaller than 110 cm.
Calculate the quantities and visit our webshop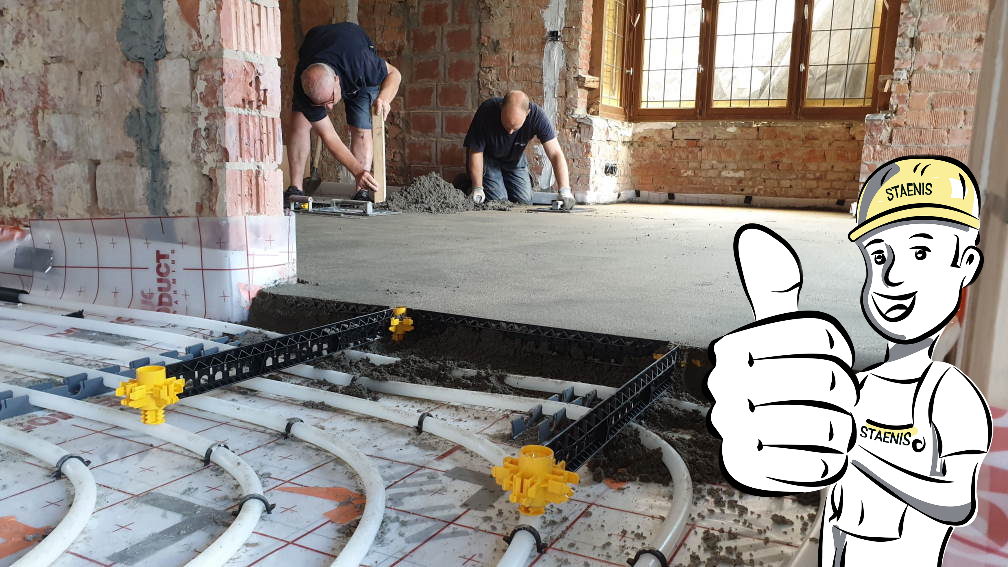 You can find all products/articles related to floor structures on this webshop.
Such as screed, stabilised sand and drainage mortar supplied in a silo
(tileable) insulation screed supplied in bags
Recycled cellular concrete granules supplied in bags.
As well as the installation material to place these flat, such as the Staenis grid, sanding board and screeding iron.