Leveling compound | Price, DIY, Advice and Info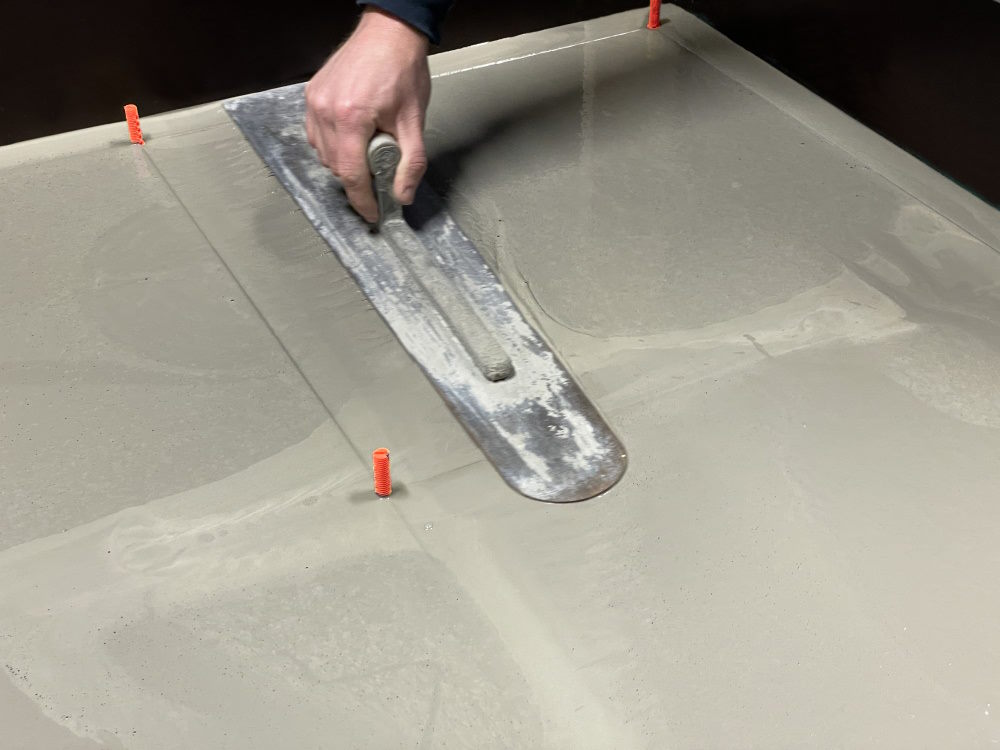 Would you like to place your leveling compound yourself? Then it is important to have a good foundation. Your leveling compound must lie perfectly in order to place your floor finish correctly.
With the Staenis leveling grid you can create a flat surface at the right height much more easily and with certainty.
The grid will also reinforce the surface, in order to better protect your floor finish against cracks.
From 1 mm to 2 cm in height, we recommend using leveling compound in the Staenis leveling grid. Although there are also leveling surfaces that can be used up to a height of 5 cm.
From a height of 1 cm to 5 cm, it is more cost-effective to install a screed that adheres to the substrate: adhesive screed screed
Because leveling compound is always placed adhering to the surface, you must always use the correct primers. We are happy to help you with this!
What is leveling compound and how do you use it?
Leveling compound is a self-levelling material consisting mainly of cement and plastics. It levels and provides a flat and smooth surface on the floor, which prevents cracking and tearing. Egaline can be used if the surface is not flat enough and can be applied on many different surfaces, such as existing tiles or concrete or cement screeds. The thickness of the leveling compound is limited and varies from 1-50mm, depending on the substrate and the type of leveling compound. It is essential to use the correct water ratio when preparing the leveling compound and to make the surface clean, dry and free of dust and grease. After applying leveling compound, it is necessary to wait until the leveling compound has hardened sufficiently, after which it is suitable for further finishing.
Applications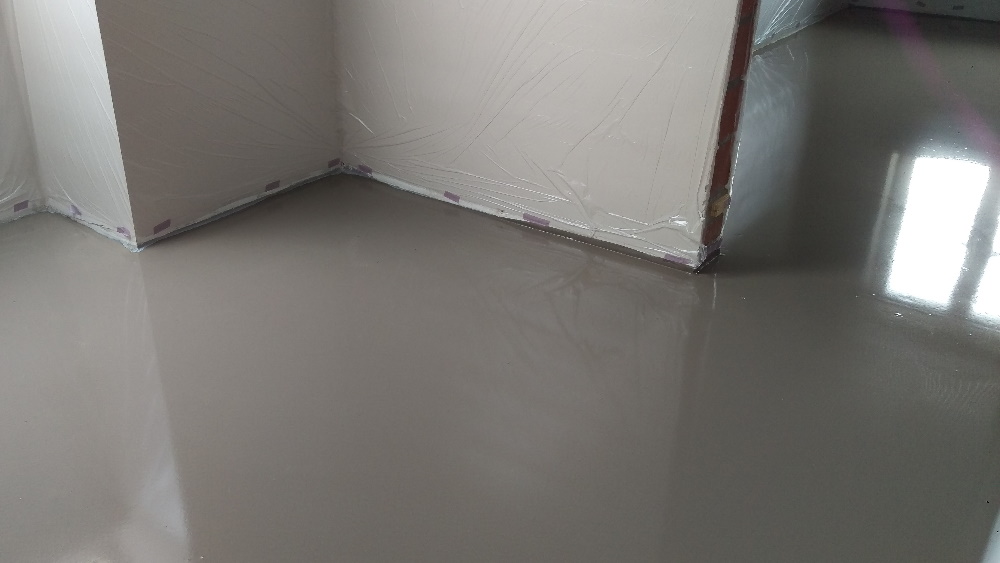 On concrete or screed: Leveling compound can be used to smooth out any unevenness or height differences and to create a smooth and flat surface.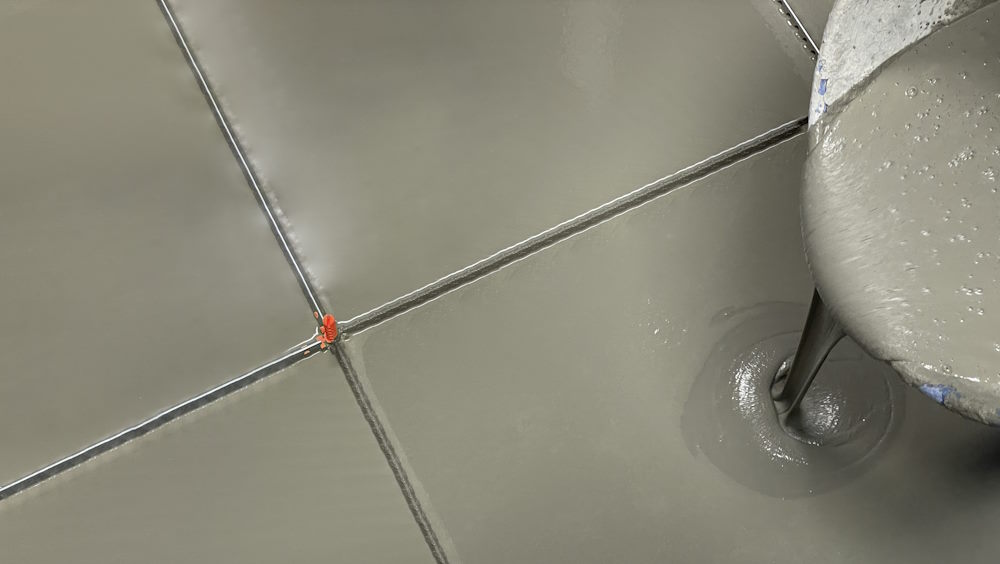 On existing tiles: leveling compound can help to hide any unevenness or cracks in the existing tilework and create a smooth surface for further finishing.
Possible even floor constructions
Frequently Asked Questions
Level your floor with a leveling compound. Leveling compound, for example, a kind of liquid cement that consists of plastics. It is used for both sand cement and anhydrite subfloors. Leveling compound is available as a powder, to which you add water. The leveling compound is liquid when you start using it, but it becomes very hard after application. The mixture quickly adheres to the substrate. The message is to act correctly immediately, because breaking out of this layer is not obvious.
With leveling compound it is difficult to pour the correct amount of leveling compound in the right place. In addition, the leveling grid helps enormously to solve precisely that difficulty. You pour the egaline flush with the top of the grid. If you visually see that the grate rises above something, you can add some leveling agent there.
By applying a layer of leveling compound you get a good subfloor without level differences on which you can place a new finishing layer. With leveling compound you can compensate for level differences of up to 3 cm. That way you can even raise part of your underlying floor to the level of the entire floor slab. Good to know: for floors higher than 30 millimeters it is best to install an adhesive screed with the Staenis leveling compound grid. For floors in very poor condition, it is best to use a building material other than leveling compound or leveling mortar. Ask a professional about the right approach. Good to know: leveling mortar/smoothing mortar is actually also a leveling compound, but usually one that does not open itself. You must therefore open and spread the leveling mortar yourself.
You buy leveling compound based on the height difference you want to level out. If you have about 1 cm of height to level out, then you take a leveling compound between 1 mm and 2 cm. This way you still have play and the leveling compound will open up nicely at that height. Always read the technical data sheet to check the compatibility of the substrate, leveling compound and floor finish.
The thickness of a normal leveling compound is limited: it is usually between 1-50mm. This depends on the surface and the type of leveling compound.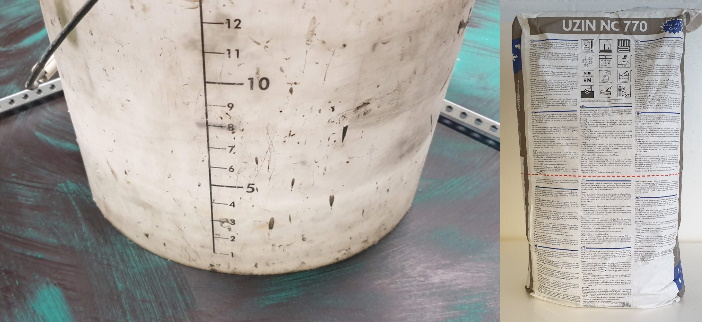 You can find this on the packaging. Use the correct water ratio when preparing the leveling compound, as this is essential. Too much or too little water reduces the product properties.
Yes and no! With the Staenis leveling grid in combination with tiles and floating floor covering, you do not have to vent the leveling compound. In all other situations it is recommended to use a spiked roller, this improves the flow of the leveling compound.
The price of leveling compound varies depending on the brand, quality and quantity.

The average drying time of leveling compound before it has hardened enough for the finishing floor is between 12 and 48 hours. Most floors can be walked on after about four hours. The drying time depends on the type of leveling compound, the subfloor, ventilation and the thickness of the leveling compound floor.
Is it not possible to apply the desired layer thickness in one go? Then consider leveling twice. If the 2nd layer of leveling compound is placed within +-24 hours after the 1st layer, you do not have to apply a primer again. Always read the packaging for this, because this can differ per manufacturer.
Whether it is existing tiling or a concrete or cement screed: leveling compound can be applied to many different surfaces. Make sure that the surface is stable, clean, dry and free of dust and grease. In addition, the floor must be free of substances that can adversely affect the adhesion. Always use a suitable primer (adhesive primer).
Before leveling or leveling a screed indoor floor, you should coat it with the correct floor primer. Priming your floor is essential to obtain a durable and flat floor. The primer strengthens the top layer and ensures that the leveling compound adheres better and dries out less quickly on the absorbent surface. The leveling will also flow better during processing and will be able to do its job optimally.
Adhesive screed as an alternative to leveling compound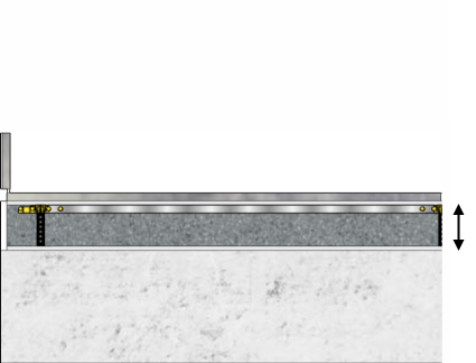 screed floor construction 11
1cm-5 cm - concrete slab - adhesive screed
View more