Laying insulation screed yourself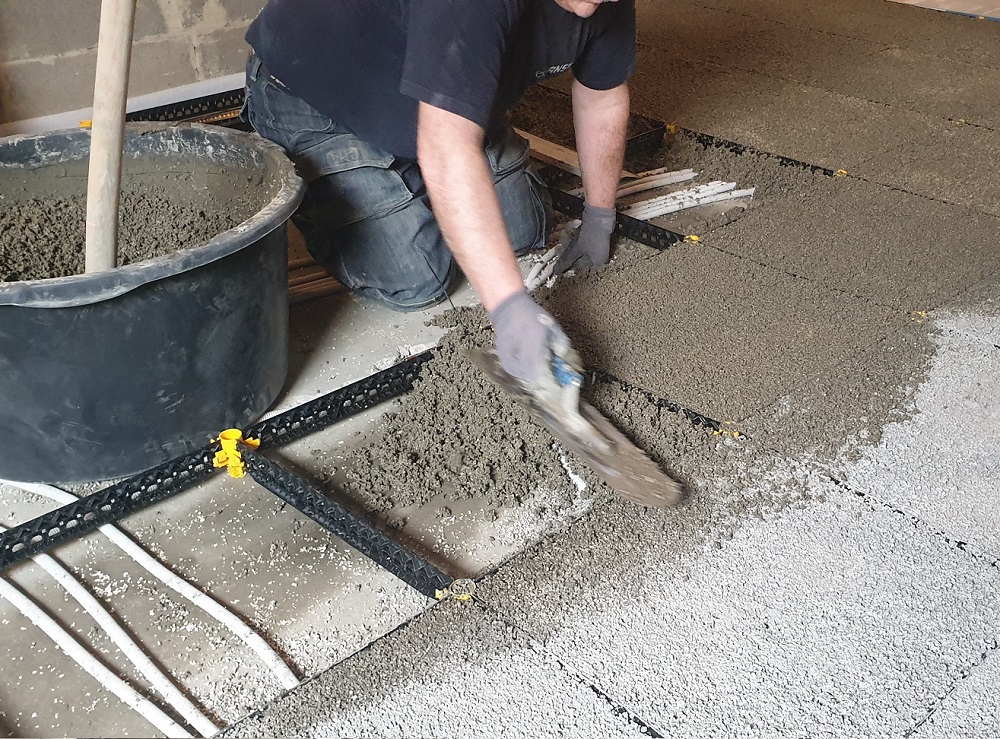 This lightweight floor construction is ideal for rooms with limited floor construction height. In this situation, the Staenis grid makes it possible to insulate, level and quickly finish your floor structure with tiles or OSB panels.
A floor construction with insulating screed is 7 to 10 times lighter than a traditional screed and very easy to install. The tiles, laminate, parquet, etc. will also feel warmer due to the insulating effect of the mortar.
The tileable insulating screed can be coated directly after 3 to 4 days of drying time, provided that a primer and a screed or tile adhesive layer are applied, which is 28 days for a screed.
With ordinary insulation screed, the Staenis grid serves as a wooden grid that can be easily adjusted in height. This allows you to screw OSB or Durelis sheet into the slats of the Staenis grid and then cover it with parquet, laminate, etc.
Floor construction filter tool

With the outcome of the floor construction tool, you will receive specific information about your own specific screed floor construction.
Easily find your ideal floor structure
Placement video
Tileable insulation screed
Insulation screed, covered with OSB